Dublin Ladies star returns to work after recovering from Covid-19
April 15, 2020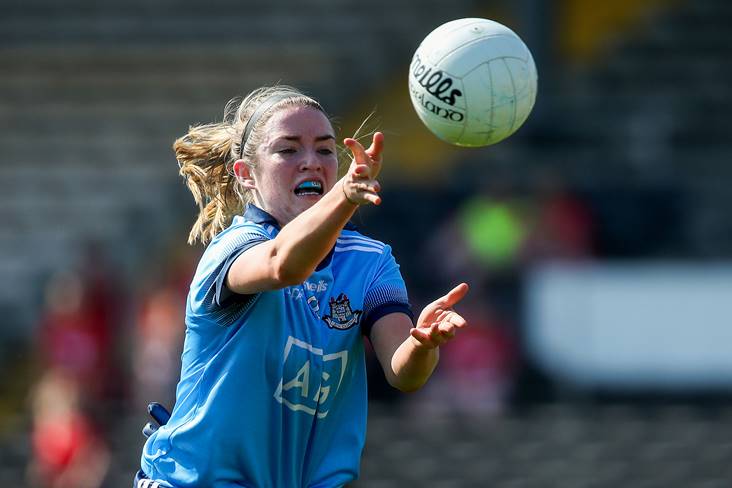 Dublin's Siobhán Killeen is about to gain possession. ©INPHO/Bryan Keane.
Dublin Ladies footballer Siobhán Killeen has returned to work at the Mater Hospital after recovering from Covid-19.
The 27-year-old Clontarf star revealed last month that she had tested positive for the coronavirus and was self-isolating at home.
A radiographer at the Dublin hospital, Killeen is glad to have things back to normal: "Life has returned to somewhat normality," she said when speaking to Jackie Cahill of LadiesFootballTV.
"I'm back in work and back out of that room that I was stuck in for two weeks, so I can't really complain now.
"I suppose I was lucky enough I lived with my parents, so I was able to isolate in my room and still have my meals brought up to me and everything, so it was kind of easy enough for me.
"The first week my energy levels were really low and I wasn't feeling the best so I slept the whole way through the first week. That passed really quickly.
"And the second week, when I started to feel better I could do things around my room. I had neighbours outside that I could chat to through the window. It went by pretty quickly and quite easy thankfully.
"I had a few colleagues from the hospital that had been diagnosed positive as well so they were kind of my support system. They were helping me along the way, telling me to get up out of bed in the morning, make your bed, try not to get back into it, because otherwise you'd really struggle if you were sitting in bed all day."
Most Read Stories