Dubs sweating on Owens
August 25, 2019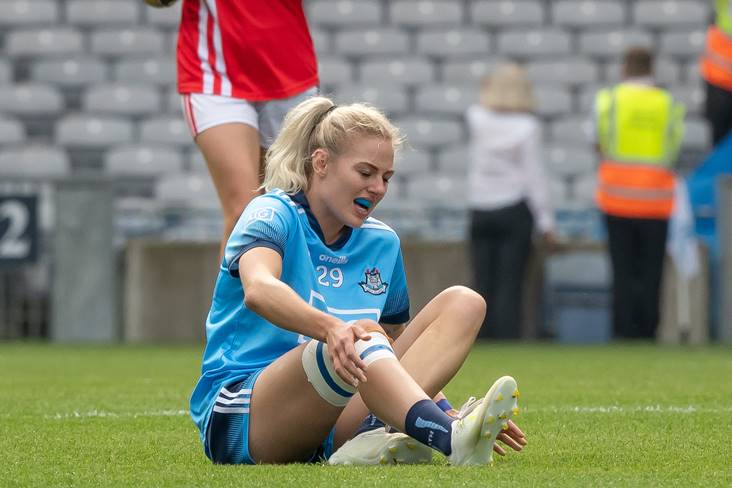 Dublin's Nicole Owens suffers an injury. ©INPHO/Morgan Treacy.
Nicole Owens is in danger of missing the Dublin ladies footballers' All-Ireland final against Galway after suffering a recurrence of a knee injury in the early stages of today's semi-final win over Cork.
Owens sustained the injury in the warm-up before the quarter-final against Monaghan and lasted only four minutes at Croke Park this afternoon.
"The work she has did to try and prepare it to get back was just colossal," Dublin manager Mick Bohan explained to RTE.
"I think she's done something like 30 one-on-one sessions. For her, it's obviously a huge blow.
"The only thing I can say about that is it just reveals the character that's in our group, that we have people that are willing to do whatever it takes to try to be successful. Sometimes it works for you and sometimes it doesn't, but that doesn't mean we're not proud of them."
Bohan conceded that Owens' participation in the All-Ireland final on September 15 is now in doubt.
"We'll have to get her scanned again and see what the situation is. It's going to be a tough road for her, but they're made of tough stuff," he added.
Most Read Stories