Video: Poetry in motion!
January 23, 2019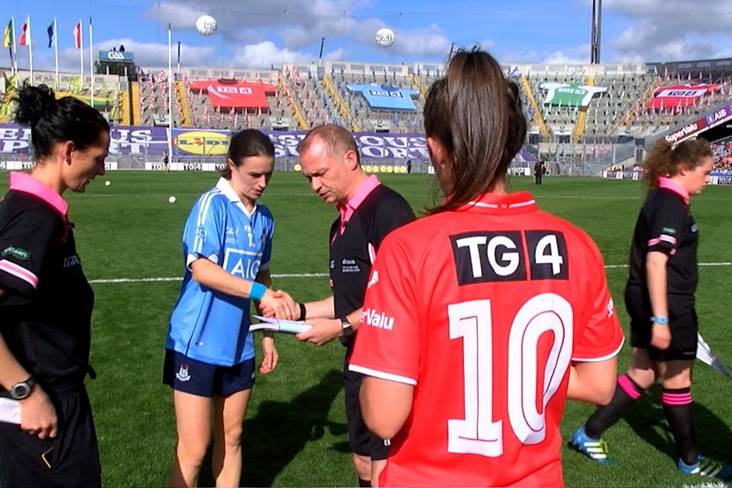 Referee Garryowen McMahon with the team captains before the 2018 All Ireland SFC Final between Cork and Dublin at Croke Park. Pic via ©Jerome Quinn Media.
Referees don't always receive praise but 2018 All Ireland SFC Final referee Garryowen McMahon was definitely 'poetry in motion' when he returned to Croke Park for the National Referee Presentation Evening.
McMahon stepped forward to receive an award from LGFA President Marie Hickey and then surprised everyone by reading out a poem he scripted for the occasion.
You can hear the poem here and Garryowen's reasoning behind it, plus his thoughts on refereeing at the top level in the Ladies game.
Video by Jerome Quinn Media for the LGFA.
Most Read Stories