Sullivan: 'This is what they want'
October 27, 2018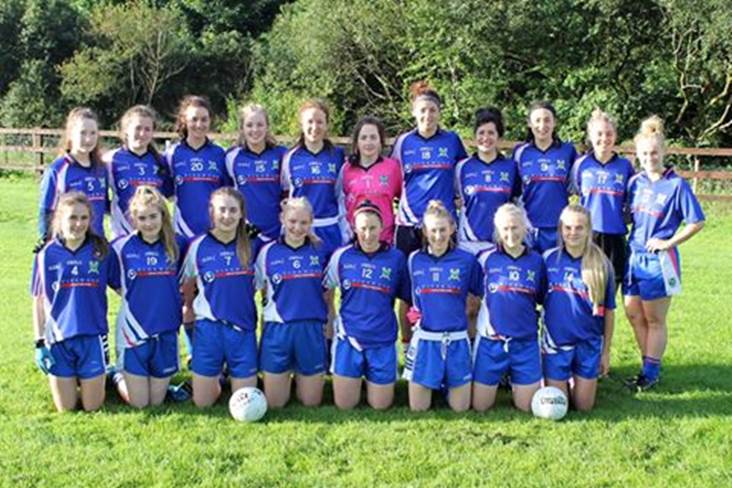 The Ballymacarbry Ladies.
by Jackie Cahill
There was a time when Ballymacarbry effectively owned the All-Ireland Ladies Club Football Championship.
Between 1987 and 1998, they won ten titles but it's been 18 years now since the Waterford club ruled the roost in the Munster A competition.
Cork clubs Donoughmore, Inch Rovers and, latterly, Mourneabbey have broken through to dominate at various times since 2000, with Clare's Banner Ladies breaking through in 2013.
In Cahir this evening (SAT) (4.0), Ballymac will try again, as they aim to stop Mourneabbey claiming five-in-a-row in the province.
In 2015, 14 points separated Ballymac and Mourneabbey but that gap was cut to seven last year.
Current manager Michael Sullivan is confident that Ballymac can get the job done, that this is the "next step" for his team, and "what they want."
And a Ballymac win would kickstart what could be a glorious weekend for the local area, as The Nire men prepare to face Kilrossanty tomorrow (SUN) in the county final.
The links between both panels are strong. Shane Ryan is brother of Michelle, Sinead and Louise.
Jamie Barron and Tom Barron have twin sisters Aoife and Orla playing for Ballymac, Ailish Ryan's brother Dermot with The Nire and Ciara Ryan's brother Stephen is sub-goalkeeper.
Louise, unfortunately, has been ruled out of today's Mourneabbey clash with a calf injury sustained in the Munster Senior B final victory over Banner Ladies eight days ago.
Sullivan, born and bred locally, says: "We have the senior ladies and senior men out of the one village.
"All along, and up until two weeks ago, the men and women were training around the same time on the same field.
"It's gas the way the two of them are after coming together at the same time.
"I got involved through my own daughter, who's 13 years of age, a couple of years ago," Sullivan explains.
"I was coaching in the boys club and they asked for some parents to come down and give a hand.
"The following year, I got involved with training some of the teams and then last year, I trained the U12s, 14s, 15s, 16s and minors.
"Mairead Wall was manager and Aileen (Wall) was there too. We won the U12, 13, 14, 15 and 16A county titles, and lost the Minor A final to a strong Stradbally team.
"This year, I was involved with the underage and a couple of the girls were playing on the senior team.
"Last year's manager Mike Guiry stepped down and they were looking for someone to take over.
"They said it to me and to be honest, I would have known some of the younger girls from working with them."
Sullivan agreed to take over and Michael Ryan, the mastermind of those Ballymac successes of yesteryear, and the former Waterford and Westmeath senior hurling manager, agreed to lend a hand.
Ryan's Ladies Football experience is impeccable. He's a former All-Ireland winning manager with the Waterford senior ladies – and was on board in 2010 in the backroom when Dublin won their first senior crown.
Former playing great Catriona Casey is another key cog in Sullivan's wheel but now the acid test awaits.
He says: "It's back to 2000 since we won the Munster Senior A. Look, Ballymac have won the county title 37 years in a row and this would be the next step, for this team. This is what they want.
"I see the work that the girls have put in all year and it would be great to see a good crowd."
Most Read Stories