Mulcahy would like to see bigger attendances at all ladies games
September 17, 2018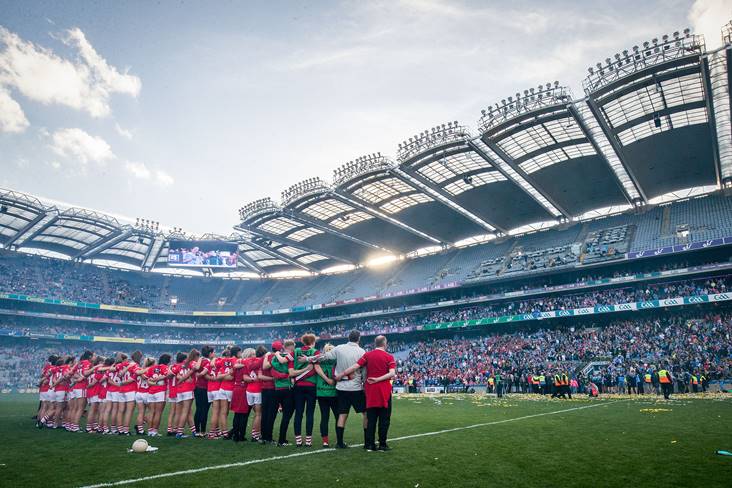 The Cork team stand together during the trophy presentation after the All-Ireland Ladies SFC final against Dublin at Croke Park. ©INPHO/Oisin Keniry.
After a record crowd of 50,141 filed through the turnstiles for yesterday's All-Ireland laides football finals at Croke Park, Valerie Mulcahy says the next challenge for the LGFA is to increase attendances at all championship games.
"I'd like to see the other matches getting more attendances," the 10-time Cork All-Ireland winning forward said on The Sunday Game.
"It's great to have a massive crowd at the final, but if you look at other championship matches, there's few at them. Personally, I think going with the double headers... it worked really well this year with the men's games and ladies games.
"You're essentially asking the same people who have an interest in both [to go to to the same game]. If you can get them in the one venue and make more of a community of it, I think that would really help things."
Most Read Stories