Video: 'The men's team isn't the only team in Liverpool Hope'
March 29, 2018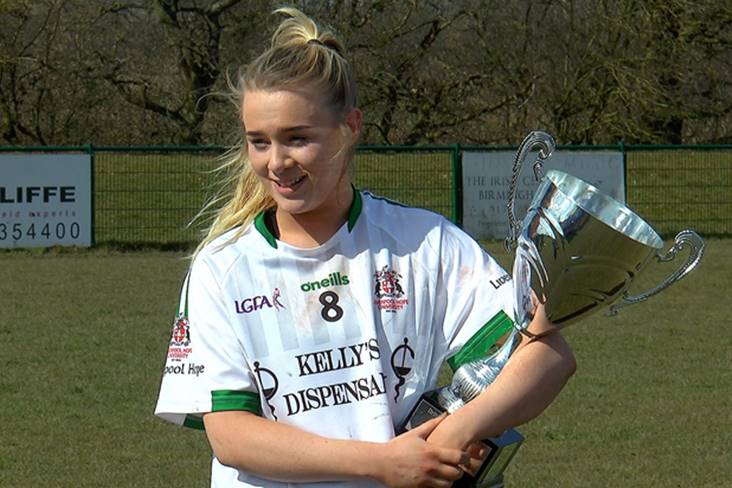 Liverpool Hope's Shauna Stevenson with the trophy
"The mens team isn't the only team in Liverpool Hope" - Shauna Stevenson speaking after her team became British University Ladies Gaelic Football champions. 
The Hope mens team won the coveted treble this year, including a cup win at the Sigerson weekend and the British Championship, a feat now emulated by the Ladies team in Birmingham.
"My worry when I came over here was I didn't know if I'd get into the Gaelic but the standard is the exact same as home," says Caraigh McGuinness. 
Video by MQ Video. 
Most Read Stories