Cody: new structure will be a learning experience
December 01, 2017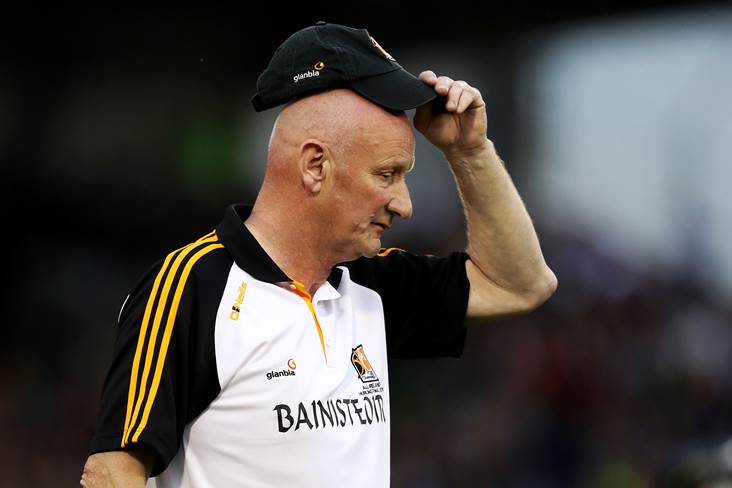 Kilkenny manager Brian Cody.
©INPHO/Tommy Dickson.
Kilkenny manager Brian Cody admits that the 2018 campaign will be a learning experience for all involved.
A new championship structure is in place along with an earlier start to the year which means that county manager have to rejig their preparations for the coming year.
And Cody admitted to the Kilkenny People that a different approach would have to be taken, which will be a learning curve for him and his management team.
"It's going to be a different year," said Cody. "As things haven't been like this before we will have to learn on our feet. Games will come thick and fast.
"We will be going week on week, which is different, and that's something which will challenge the strength of our panel. Injuries will be part and parcel of the game for everyone. The new campaign will be about managing player recovery as well as keeping guys healthy. It's a new ball game.
"It's going to be huge. You could almost say it will be impossible to be injury free. You have to ensure the person coming to replace the player who might have been playing the previous Sunday is as good as the guy he's taking over from."
Most Read Stories