'It was sly, it was devious'
June 09, 2019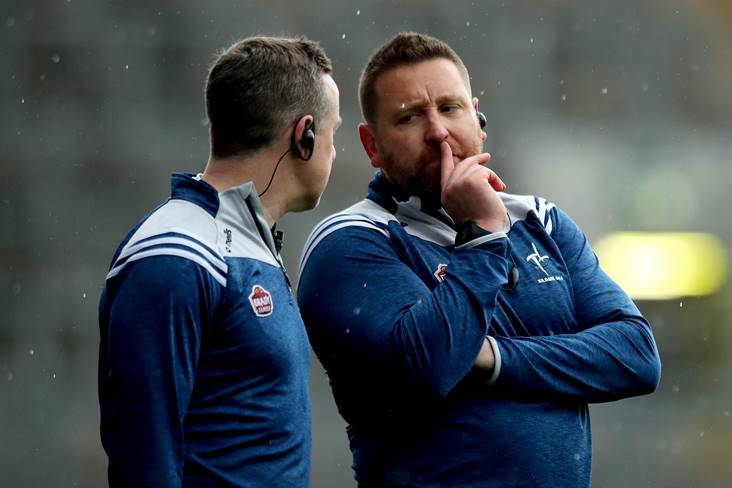 Kildare manager Cian O'Neill. ©INPHO/Ryan Byrne.
Kildare manager Cian O'Neill has expressed disappointment with how his comments were interpreted in the media before his side's heavy Leinster SFC semi-final to Dublin this afternoon.
O'Neill was quoted after last Sunday's quarter-final replay win over Longford as saying "we are going to win that match", but claims his comments were taken out of context.
"You have to go into every match believing you can win. It doesn't matter who it is. The nature of the game of football is that in any one day if you perform to your best you are in with a shot," he said.
"(What I said) was portrayed totally differently.
"It's moving away from the game here, but I was very disappointed with that. I hear often, time and time again, how the media struggle for access to managers and players. I think that is a perfect example why that access has been withdrawn and pulled back over the years.
"The question was 'Now you have progressed to next week, are you going to Croke Park to take the defeat and then get ready for the qualifiers or are you going to try and win the match?' And I said: we are going to beat Dublin, we are going up to beat Dublin, we are not going with any kind of inferiority complex.
"But the question wasn't referenced and obviously the rest of my answer wasn't referenced. That's disappointing."
He added: "It was sly. It was devious. I suppose there was an element of instant gratification in it to try and get a headline. I am sure it did. What do you do? I try to be honest when I answer questions."
Most Read Stories