'Nobody is excited about football'
May 17, 2019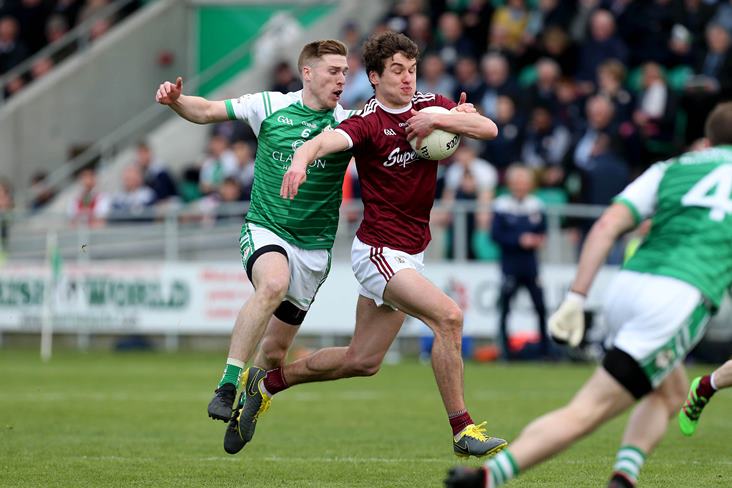 London's Michael Clarke puts pressure on Galway's Michael Daly during the Connacht SFC quarter-final at Ruislip
Kieran Donaghy has lamented the lack of interest in the early rounds of the football championship.
He believes that would change, however, if a second tier championship was introduced.
"From talking to people, nobody is excited about football. They're just waiting around for the Super 8s," the former Kerry full forward wrote in the Irish Daily Star.
"That can't be right. The championship should be putting a pep into everyone's step. Hurling has been transformed with a dramatic change to the championship structures. Week after week, we have mouth-watering fixtures in hurling with top teams going up against each other again and again.
"That's not the case with football. It's mostly shadow boxing for at least the first month. There has been a lot of talk about going for tiered championships - as is the case in hurling. Agruments for and against have been put forward and I would be very much in favour of change.
"Every team would be guaranteed more games. Teams could get momentum and build a head of steam.
"It would be miles better than the current system where you can be beaten early in your province and then you're waiting around for the qualifiers to start. One bad day there and you're gone."
Most Read Stories