Kerry secretary laments lack of respect for referees
December 08, 2018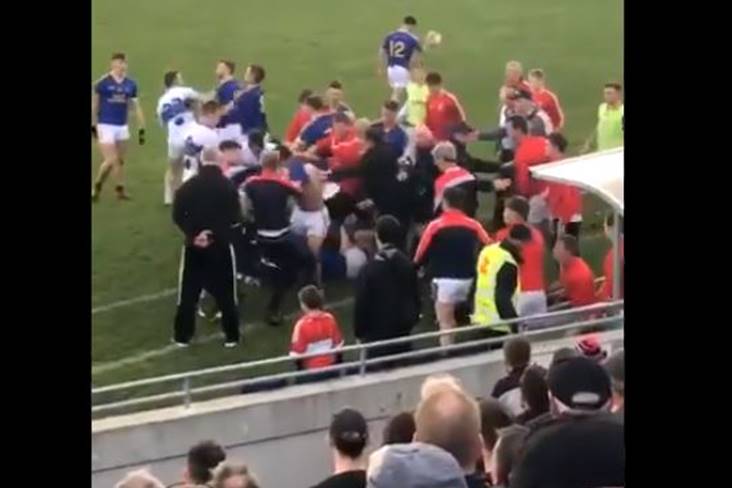 Violent scenes during the Kerry SFC semi-final replay between Dingle and East Kerry at Austin Stack Park, Tralee.
Kerry secretary Peter Twiss believes the lack of respect being shown to referees at all levels has the potential to be a bigger problem for the GAA than fixture issues.
Writing in his report to county convention, Twiss stated: "The problem has become endemic and appears at all levels from juvenile to senior games, involving supporters, parents, players and team mentors.
"Why this is so and what can be done about it, I don't know, but I feel rather than expending all our energies on the high-profile [disciplinary] incidents, we need, as an organisation, to focus on finding solutions to this much more prevalent issue.
"If left go unchecked, it will do more damage to our games than problems with fixtures ever will."
Twiss also hit out at what he refers to as 'over the top' coverage of the ugly scenes which marred October's Kerry SFC semi-final replay between Dingle and East Kerry.
"Some unsavoury incidents involving high-profile games and personnel did not serve the county well this year. The coverage of these events by the media diverged, as seems to be the norm these days, into two distinct strands.
"One being accurate, fair and informative, the other [being] inaccurate, over the top and based wholly on hearsay. While the above-mentioned incidents have no place in our games, their frequency is, thankfully, rare enough."
Most Read Stories