Ó Sé backs proposed rule changes
October 02, 2018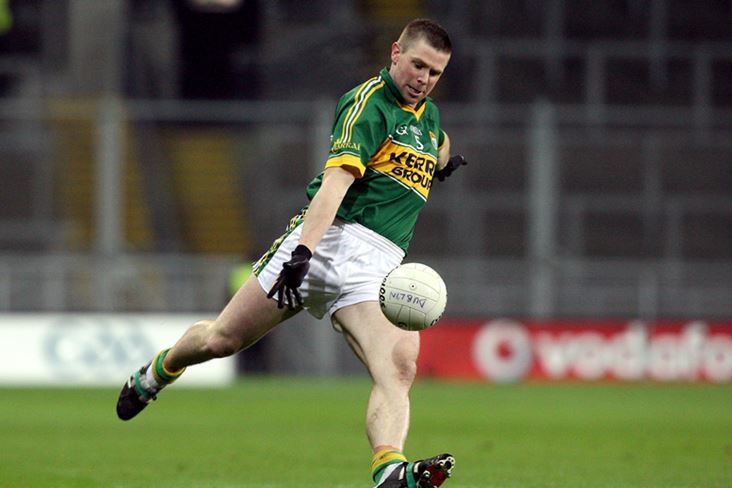 Tomás Ó Sé in the Kerry colours
Kerry legend Tomás Ó Sé says the GAA should be commended for trialling new rules in Gaelic football.
Earlier today the association's Standing Committee on the Playing Rules issued a list of proposed experimental rule changes for the game that would be implemented as a trial during the 2019 Allianz Football Leagues, if approved by Coiste Bainistíochta.
The rule changes would see handpasses reduced to three-in-a-row, kick-outs having to go beyond the '45' where only two players from each team can contest, along with a new offensive mark and sin bun rule also coming into play.
Speaking on RTÉ 2fm's Game On programme, five-time All-Ireland winner Ó Sé said he was all for trialling the new rules.
"Initially when you see it you might say they are changing too many things," Ó Sé stated. "I would argue the point that there is a need for change in attitude to the way we play the game.
"Will the rules help? I think you'll always have guys who will go out and try to counteract and look at a negative way of counteracting a new rule brought in to change (the game).
"The changes seem to be geared towards trying to get players to hold their position and have more one-on-one battles.
"All these rules have been brought in because of the defensive style of play that teams have brought forward: Tyrone, Donegal, Galway have set it up this way, teams will accuse Dublin of setting up this way at certain times, I don't agree with that but they do."
He added: "It might hamper championship plans but at least you will be able to say 'this worked, this didn't really work, we can bring this forward for next year's championship' and I think it's actually positive."
Most Read Stories