"He is probably a manager who has got away with murder"
August 07, 2018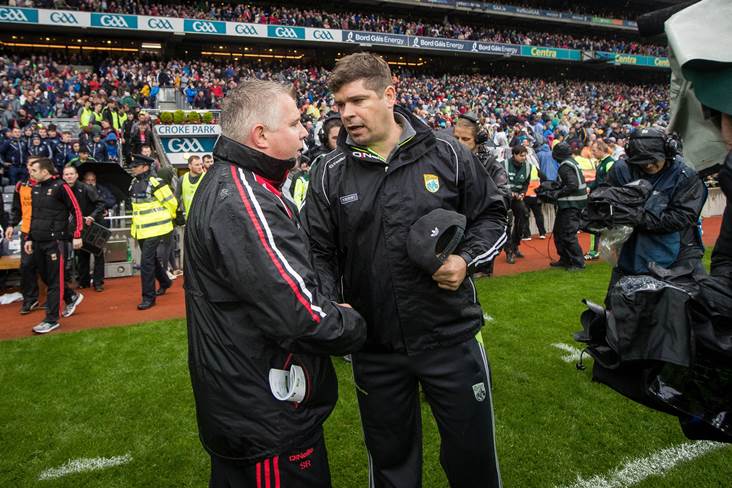 Kerry manager Eamonn Fitzmaurice and Mayo manager Stephen Rochford shake hands.
©INPHO/Ryan Byrne.
Bernard Flynn is surprised that Stephen Rochford hasn't been criticised more over the lack of young players he's introduced to the Mayo team.
With outgoing Kerry manager Eamonn Fitzmaurice having come in for heavy criticism for his reluctance to integrate young blood into the Kingdom set-up prior to this year, the former Meath star feels that Rochford has made a similar misjudgement:
"I'm surprised the same Mayo management is there. They still have the ability to come back with a few new players. They were a team that should have integrated young players," he told RTE.
"Why has Stephen Rochford not integrated young players in the last couple of years with good underage teams? He is probably a manager who has got away with murder.
"There are different sides and stories to everything, The Mayo players probably can't open their mouths about management at the moment because they chose the manager and shafted the last one."
Most Read Stories