Handball: Revenge is sweet for Casey
March 20, 2016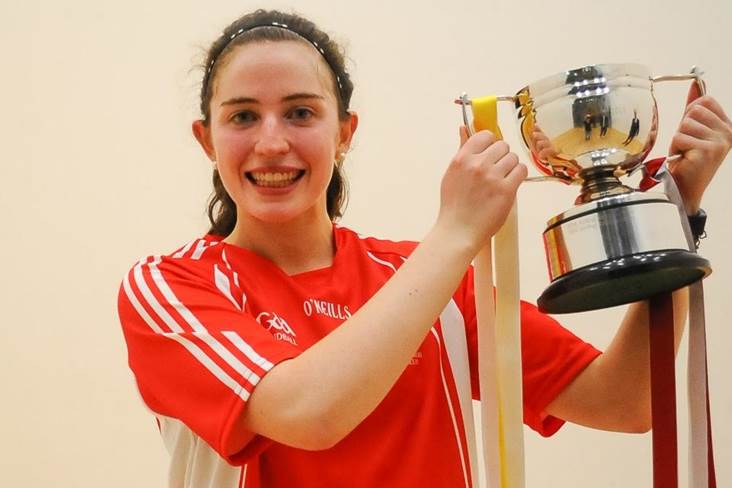 Cork's Catriona Casey holds aloft the All-Ireland senior handball silverware.
The latest instalment in one of the most gripping rivalries in Irish sport was played out in Kingscourt, Co Cavan yesterday - and this time, it was Cork's Catriona Casey who was crowned the queen of handball.
Casey, who had lost both the All-Ireland and World Championships finals to Antrim's Aisling Reilly last year, was on the back foot for most of the first game but stole it 21-20 and recovered from a 4-21 second-game loss to win the deciding set 21-9 against her great rival.
"When I heard during the week that it was my fourth final in a row, it only dawned on me that to lose three-in-a-row would be very hard to take. I tried not to over-think it but I was still nervous once the game started, but thankfully it worked out in the end," said Casey (22).
Watch the final rally here:


2016: Ladies All-Ireland 40x20 Final - Winning Point from GAA Handball on Vimeo.
Most Read Stories