Handball: "I can't do the mad stuff I used to do"
October 08, 2015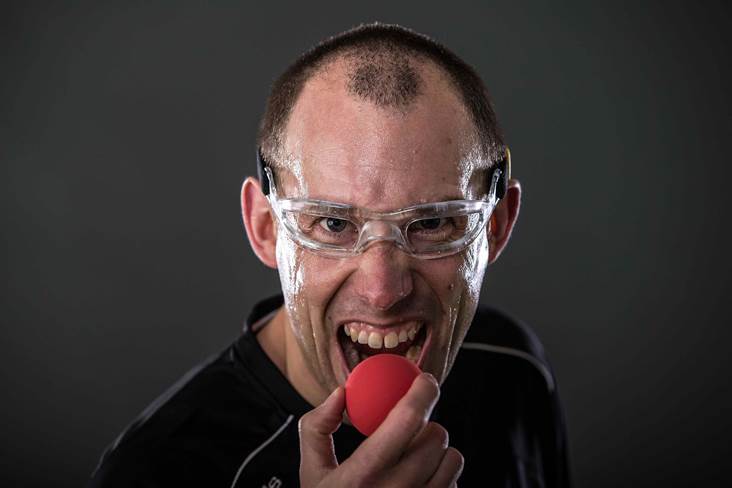 Eoin Kennedy
Dublin's handball king Eoin Kennedy is back in the MyClubShop.ie All-Ireland 60x30 Senior Singles final - but despite being the defending champion, he's playing down expectations.
"I probably still see myself as the underdog, I'm giving away almost 10 years," stated the St Brigid's man.
"I have nothing to lose any more. I've been lucky enough to win plenty of titles over the years and I'll do absolutely everything I can to win but if I don't, so be it.
"If I win another that's great but it's a nice position to be in, without any pressure. Last year was the first title in a long time where I experienced a feeling of elation. It is usually more relief than elation."
That 2014 final win over Robbie McCarthy, who had beaten Kennedy in the previous three finals, came as a surprise to seasoned observers who felt that the Kennedy era had come to an end. Kennedy (36) was full value for his win against the Mullingar man, who he faces again tomorrow (SAT) in Abbeylara, Co Longford.
"I have to listen to the body a bit more. I'm 36 now, I'm 37 in January, and I can't do the mad stuff I used to do. I have to be a bit more clever about rest and make sure I go in fresh.
"I don't feel there's any pressure on me, I'm going to give it everything I have. This is the seventh final in a row between myself and Robbie and the year before that I think I played him in the quarter-final.
"He's a super player, he's almost effortless because he's got such good hands. I know I'll be up against it but I can't wait, I've nothing to lose."

The final takes place this Saturday (October 10) at 3pm in Abbeylara, Co Longford.
Most Read Stories