Brady takes a well-earned rest!
August 27, 2015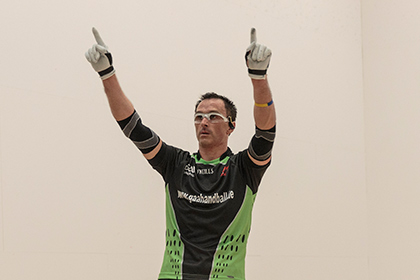 Paul Brady celebrates his 5th title
Winning world handball titles every three years is clearly tiring work for Paul Brady...
Here's a sneaky photo former National Handball Media and Development Officer Niamh Egan took on the flight back from Calgary in Canada, where the Mullahoran legend completed a five-in-a-row of world titles last weekend.
It led to some light-hearted banter between the pair on twitter, with the Westmeath woman admitting she "couldn't resist" taking the snap.
Most Read Stories