Cock-ups do Tuam Stadium no favours
December 02, 2017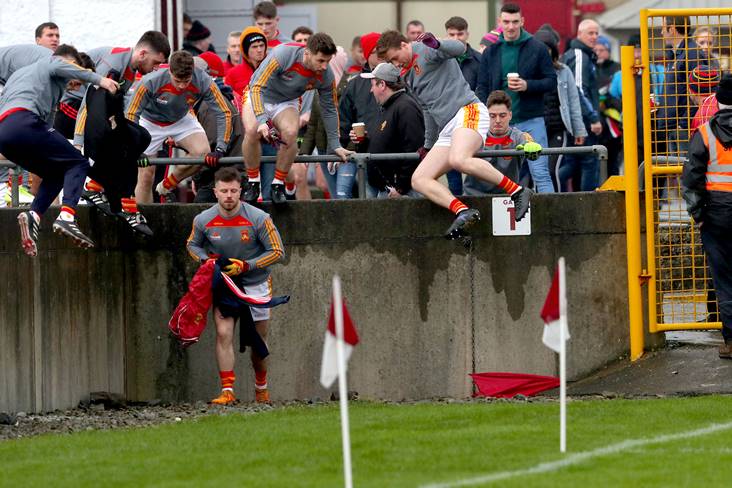 The Castlebar Mitchels players jump over the wall as the gate remains closed.
©INPHO/James Crombie.
A Galway County Councillor fears two embarrassing incidents which took place before last Sunday's Connacht club SFC final will hinder plans to redevelop Tuam Stadium.
Castlebar Mitchels players were forced to jump a wall to gain entry to the pitch because the gate was locked when they left their dressing-room early, while officials were further embarrassed by the failure of a recording of the National Anthem to play before the throw-in.
"Every effort is being made to try and redevelop Tuam Stadium, but it is situations like this that hamper the progress. If the Castlebar players were four or five minutes earlier than they should have been, so what?" local Independent Councillor Shaun Cunniffe said in the Connacht Tribune.
"There are great efforts being made to revamp the ground, but this is the publicity that we do not need."
Most Read Stories