Gallagher pays tribute to McCluskey
August 08, 2018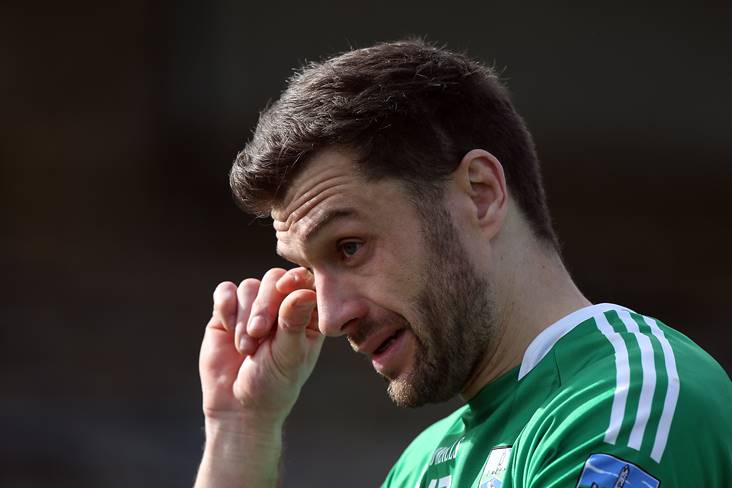 Fermanagh's Ryan McCluskey.
©INPHO/Presseye.
Fermanagh manager Rory Gallagher has paid tribute to Ryan McCluskey who announced his retirement from inter-county football this week.
McCluskey brought the curtain down on a 19-year career having made his inter-county debut in 2000, during which time he played under no fewer that nine managers.
The last of those was Gallagher who knows all about McCluskey having played with him in the early noughties and he was keen to express his gratitude to his former team mate.
"It goes without saying that he's been a brilliant footballer. He was an unbelievable competitor, he never shirked a challenge," Gallagher told the Fermanagh Herald.
"There was a period there in the early 2000s where he was as good a man marker as there was in the country. That was at a time when it was very much man to man and he was always given the big jobs.
"Then he became a sweeper and took on a covering role and he was outstanding at that as well. He was blessed with good natural athleticism and a good physique for it. People would think the has a slight build, but he was actually very strong.
"He continued to soldier for Fermanagh when his body would have been saying not to. That's his phenomenal appetite for it, right up until the end."
Most Read Stories