Fermanagh to take action on ref shortage
April 11, 2018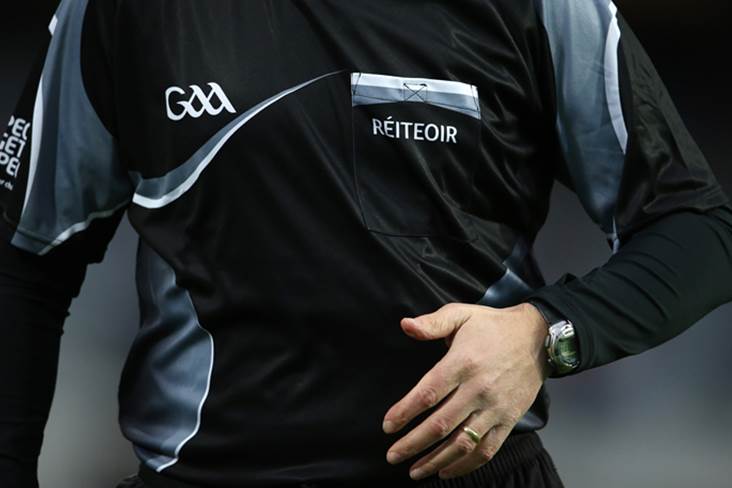 General view of a referee jersey.
©INPHO/Cathal Noonan.
Fermanagh GAA chairman Greg Kelly has stated that action must be taken in order to get clubs to provide referees.
Speaking at the most recent county board meeting, Kelly backed Fermanagh referee's chief Martin Higgins who stressed that sanctions should be imposed on clubs that fail to provide a sufficient amount of referees.
Higgins relayed to the meeting that there was currently 34 people on the referees list, but added that many of those are not officiating at the moment for one reason or another.
The Fermanagh Herald reports Higgins as stating: "In theory, we now have 34 referees though a number of these are currently injured.
"However, we still have eight clubs with just one referee and one club with none. I strongly feel that the sanctions that have been proposed should be implemented though this should also be a fluid situation, if clubs are able to meet the requirements."
The chairman then added: "Sanctions will just have to be taken, it's time that action was taken."
Most Read Stories