Gallagher welcomes different dynamic
December 06, 2017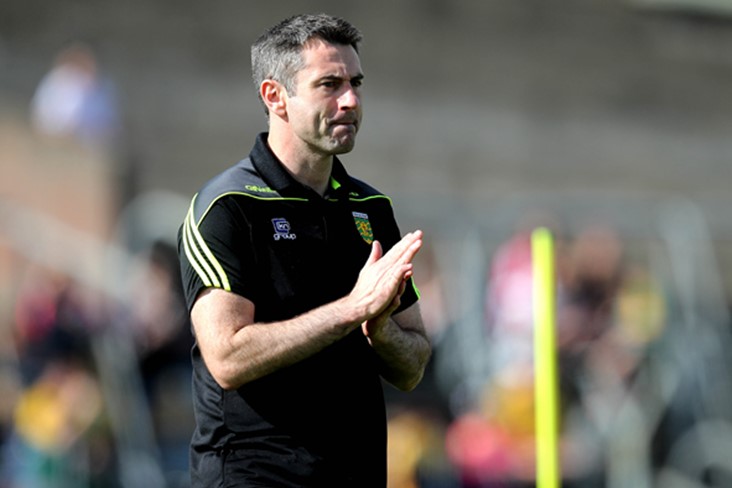 Rory Gallagher during his time as Donegal manager.
Fermanagh manager Rory Gallagher admits that he will be approaching the McKenna Cup differently next year than in the past.
Gallagher revealed to the Fermanagh Herald that when he was Donegal manager, there was not a great emphasis placed on the early season competition, as they had so many players involved with college teams.
However, this is not the case with the Erne County as only a few of the squad are involved with college teams, so he stated there will be a different approach taken to the competition.
"Having been involved with Donegal this last number of years we had a huge a number of college players, with Fermanagh, there's fewer so there's a different dynamic," said Gallagher.
"I can look forward to the competition a lot more. You are going to have effectively the bulk of the team that is available to you at the start of the league so from that point of view I'm looking forward to it.
"They are a warm-up for the league, but the games are always very competitive. We're just lucky that we don't have too many players college-tied, only James McMahon and Ciaran Corrigan. We'll look at it as a good opportunity to get game time and get a look at boys who have been training away."
Ironically, Gallagher will come up against his former side in the McKenna Cup as Fermanagh have been drawn in a tough group alongside Donegal, Monaghan and Queen's University with their first game against the Farney County at Brewster Park on Wednesday, January 3rd.
Most Read Stories