Cooper: leave rules alone
December 07, 2018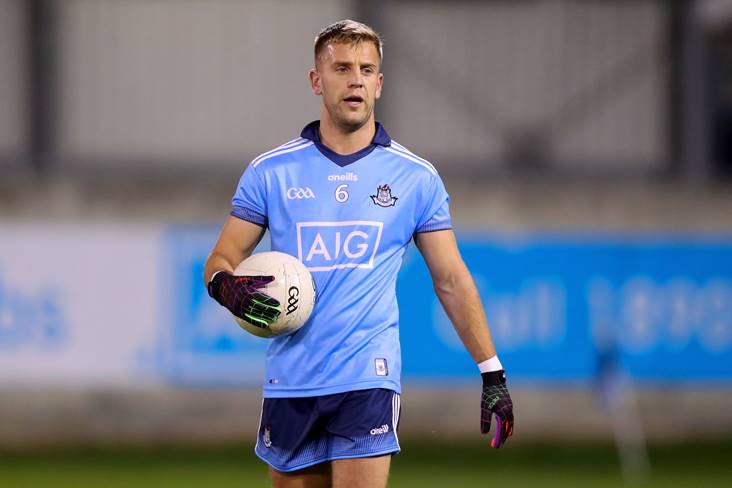 Dublin's Jonny Cooper. ©INPHO/Tommy Dickson.
Jonny Cooper has grave concerns about the experimental playing rules which will come into effect when the 2019 O'Byrne Cup gets underway tomorrow.
The five-time All-Ireland winning Dublin defender isn't in favour of any of the five rules which will be trialled in the pre-season competitions and the Allianz Football League.
"Was I in favour of any of them? No, probably not, to be quite honest and blunt about it," he told the Irish Daily Star at an AIG promotional event at the National Sports Campus yesterday.
"But I guess we've been successful the last couple of years so why would I want something changed?"
"It does seem like five (rules) will be hard to get your head around, certainly initially. I think it's a dangerous thing to try to manipulate rules to make the viewing of the game better.
"At the moment it's just kind of 'there's five rules and off you go and figure it out' type thing. But at the end of the day, if they're not there in the summer, we're going to spend 14 or 15 weeks doing something and then they might not be there in the summer."
Most Read Stories