Bonner repeats criticism of 'crazy' handpass rule
January 07, 2019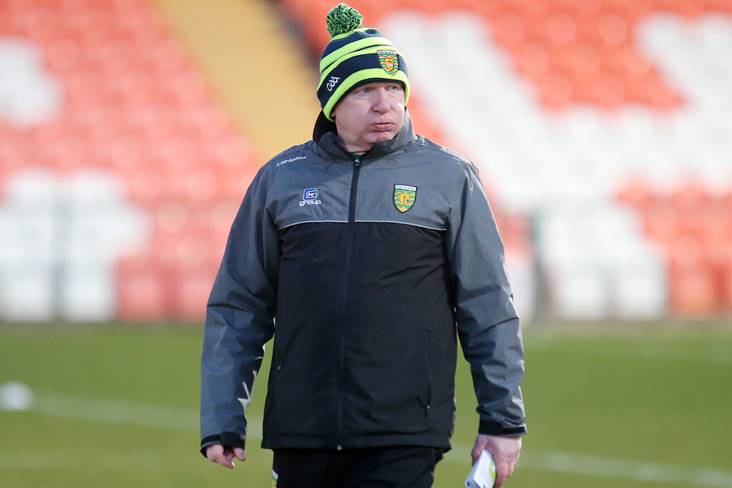 Donegal manager Declan Bonner.
©INPHO/Jonathan Porter.
Declan Bonner reiterated his dislike for the new handpass rule following Donegal's McKenna Cup victory over Down.
Bonner believes the restriction on the handpass rule is contributing to a reduction in goals being scored.
"To me, I can't understand how people can sit around Croke Park and come up with stuff like that. Absolutely crazy stuff," the Donegal manager is quoted as saying in the Irish News.
"I presume any of the coaches around the place are doing very little work on this handpass rule because they can't see it being used (in the league and championship).
Most Read Stories