'I was never going to get the job'
December 01, 2017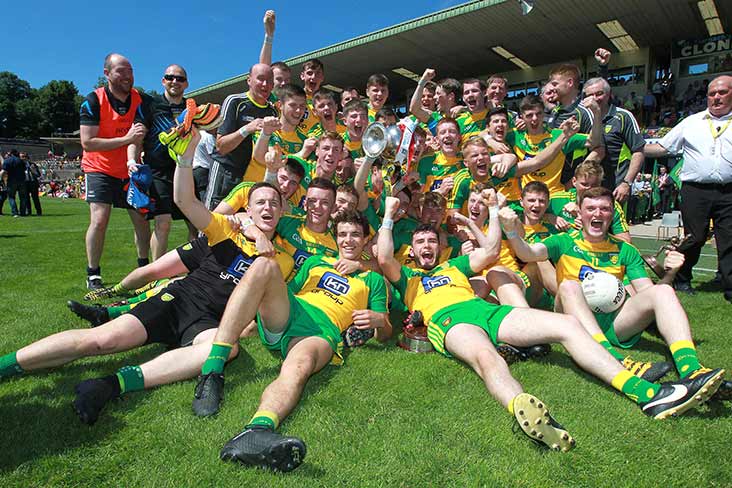 Donegal celebrate their Ulster MFC final win in 2016
Shaun Paul Barrett has criticised the selection process for the Donegal U20 manager's post.
Barrett, who led Donegal to an Ulster MFC title last year, is furious at being denied the opportunity to work with the same players after Gary McDaid was ratified as U20 manager on Monday night.
The Milford man believes the process was flawed, telling the Donegal News: "We took this team to the All-Ireland semi-final in 2016 and now we're not going to be given the chance to work with them at U20.
"There was no selection process. This was a whitewash. It was sorted months ago. I was never going to get the job, and you don't need to be a rocket scientist to work that out."
Most Read Stories