Watch: U11 footballer takes on wheelie bin challenge with added extras!
April 06, 2020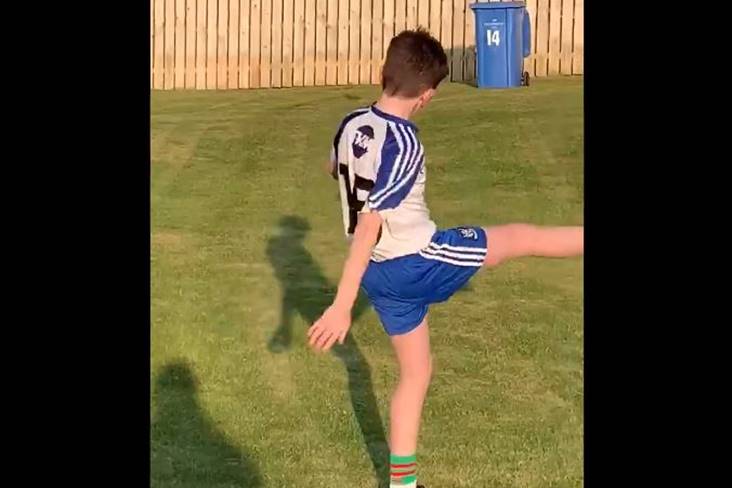 Pádraig Sloan nails the wheelie bin from 20m out!
Down underage footballer Pádraig Sloan has been taking on the wheelie bin challenge with some added extras!
While implementing the basic skills of soloing and picking the ball off the ground with the toe at speed and dodging an oncoming groundsman who happened to be out rolling the grass, the Kilclief GAC U11 star finished off with a 20m strike into the bin. Impressive stuff!
Pádraig is clearly one for the future but is that a Monaghan kit he's wearing?
Most Read Stories