Wexford pair set to miss early rounds of National League
December 10, 2019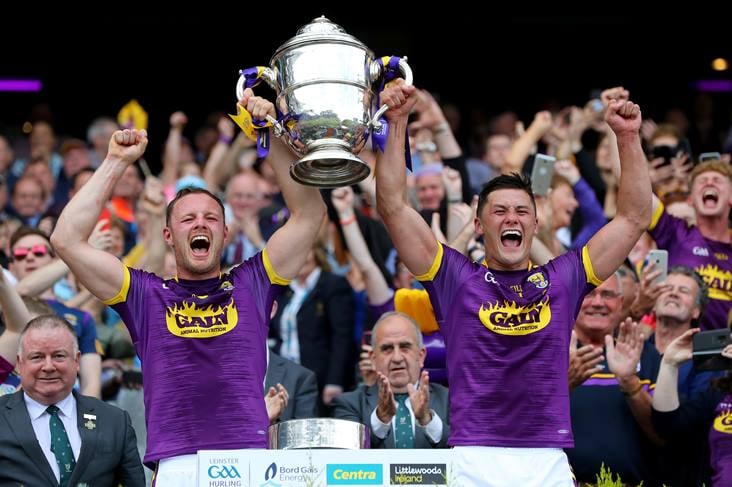 Wexford joint captains Matthew O'Hanlon and Lee Chin raise the Bob O'Keeffe Cup
Wexford manager Davy Fitzgerald has revealed that All Stars Lee Chin and Matthew O'Hanlon are set to miss the early round of the Slaneysiders' National League campaign.
O'Hanlon has been struggling with a knee injury since Wexford's All-Ireland semi-final loss to Tipperary while Chin hasn't trained since suffering injury during the Super 11s event in New York nearly a month ago.
"I think Matt and Lee will be in trouble," Fitzgerald told the Irish Independent.
"Lee probably thinks himself he might make it back. I think he'll be out for a while. He hasn't trained with the team and I don't expect him to train with the team probably until mid-January, so we have to be careful of him just to see.
"Matt hasn't trained with the team, hasn't done anything since the All-Ireland semi-final."
Most Read Stories