Connors bounces back to lift Cup
December 06, 2017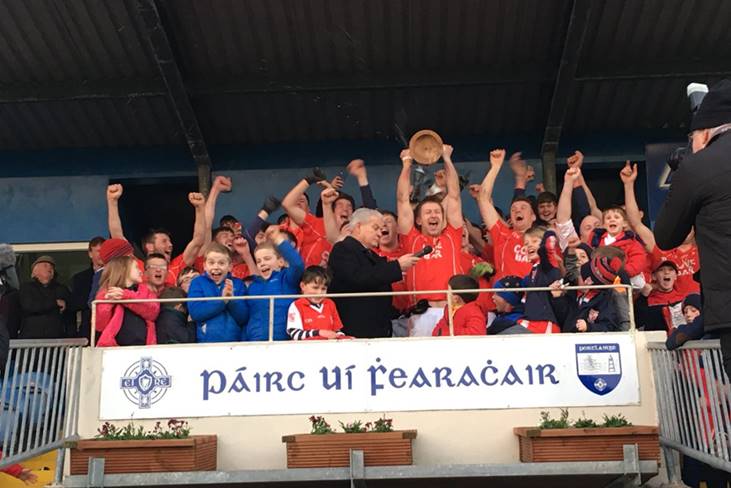 Stradbally celebrate their senior football championship victory over The Nire. Photo credit: @WaterfordGAA
Stradbally captain Tommy Connors put a nightmare period of injuries behind him to accept the Waterford senior football championship Cup last weekend.
Extra time was needed to separate the sides as Stradbally held on for a one point win and it was a special moment for Connors who has spent his fair share of time on the treatment table this year.
Connors came back from injury for the final and was introduced as a half time substitute before going on to kick a point as Stradbally were crowned champions.
"The Saturday before the All-Ireland I fractured my leg and I was out for six weeks. I came back for two weeks and then I was laid up with the thumb. I had it in a cast for three weeks," Connors told the Waterford News & Star.
"I took off the cast the other day, bandaged it up and supported it very well. Luckily enough, it held up. I'm not after a great run to be honest, but luckily enough I was able to play a part in the final."
Most Read Stories