If we can come back earlier we will but only if it is safe says Horan
May 29, 2020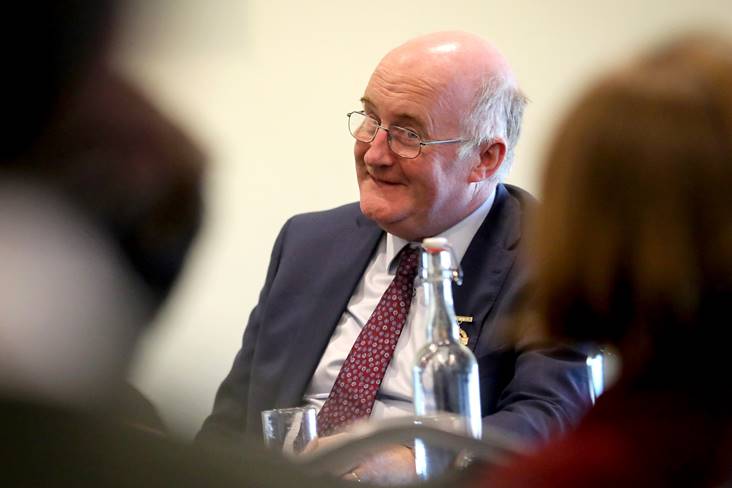 GAA President John Horan. ©INPHO/Oisin Keniry.
GAA President John Horan understands the frustration that players and supporters feel about the absence of GAA but maintains that the sport will only return when it is safe to do so.
As the country starts to slowly ease restrictions and the number of new cases of Covid-19 falls daily, calls for the GAA to speed up their return to play and training have intensified in recent days.
Speaking to GAA.ie on twitter, John Horan has reiterated that there will be no knee jerk reaction and he has no intention of taking 'populist' decisions and making promises of a return date that is not possible.
As it currently stands all GAA activities are suspended until July 20 and any moves around that date will be decided by the GAA's Advisory Group.
"We set up the Advisory Group in regard to the Covid-19 epidemic to give us the best advice that can be got for us to make decisions," said Horan. " The clear focus of this group and ourselves is to get a return but this return has to be safe.
"I fully understand that there is huge frustration out there and you can see articles in the media where people are actually pushing to go back, but if you actually take into account what the Government has said, the Government guidelines pushes out to a date of the 20th of July. We have never pushed beyond that date.
"As I said in a previous interview if we can bring that forward we will bring that forward but we will only do that in a prudent manner and in a manner that is safe for our membership."
Horan says timing is key and Gaelic Games will return before a vaccine but did admit that the social distancing rule of two metres is a problem: "We will get back, the timing of it has to be appropriate for everybody's safety and wellbeing and when that comes around I'll be happy to say 'we're back, let's get on with it'."
"There's no talking about 'we won't be back until there is a vaccine' and there is no talking about 'we won't be back until social distancing is acceptable', but as long as social distancing is the priority at two metres that is a big hurdle for us to bring back contact sport."
Most Read Stories