McHugh's friendship with Hughes will "be suspended" on Sunday
February 26, 2020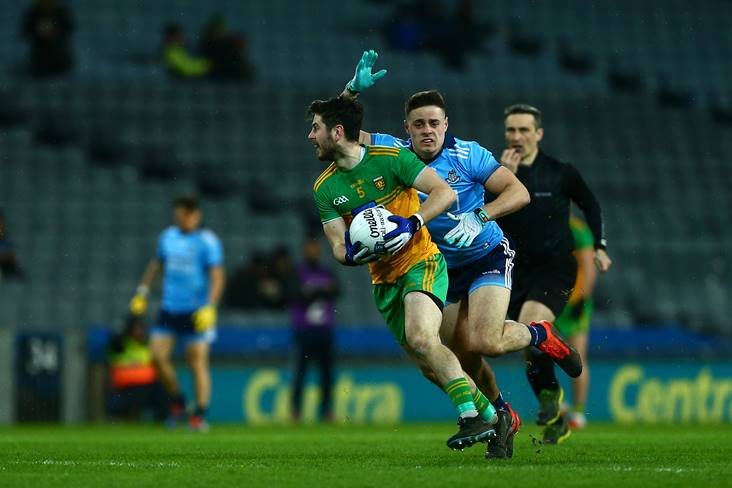 Donegal's Ryan McHugh with Dublin's Brian Howard. ©INPHO/Tom O'Hanlon.
Ryan McHugh's friendship with Monaghan's Kieran Hughes will be put on hold until Sunday evening.
McHugh and his Donegal team-mates need to pick up points to move them away from the Division 1 drop zone and they will be up against his former college housemate and the Farney County in Ballyshannon.
"Yeah Paddy McBrearty and I once shared a house with Kieran Hughes and he is a great athlete and a great footballer," McHugh said in an interview in today's Irish News.
"Both he and his brother Darren have been major figures for Monaghan for quite a few years now.
"I would still be in touch with him on a regular basis but that will have to be suspended for a while on Sunday as we badly need points and Monaghan are on a real roll."
Most Read Stories