The Millennium man still has it
April 10, 2020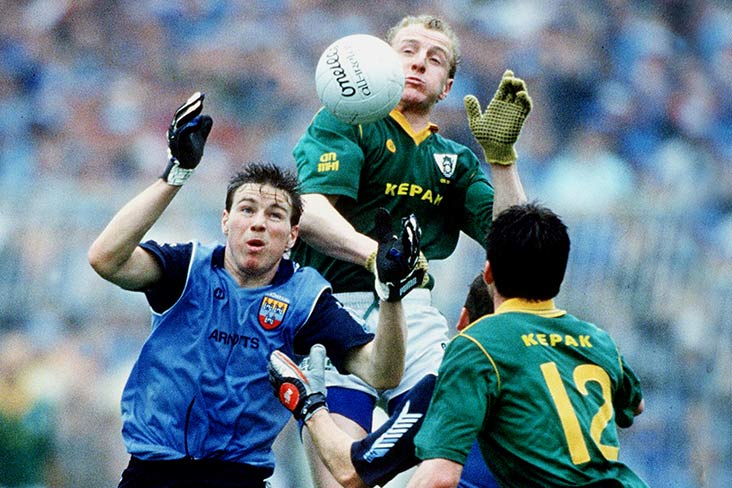 Paul Bealin of Dublin and Martin O'Connell of Meath contest the high ball during the 2nd replay at Croke Park.
Meath's Martin O'Connell has lost none of his class judging by his contribution to his club's skill challenges.
The St Michael's man was chosen on the Football Team of the Millennium back in 2000. A three time All-Ireland winner and four time All Star, O'Connell is now involved with the Walterstown club where his children play.
A couple of weeks ago he nailed the 100-touch challenge but yesterday the 56-year-old showed how to do the wheelie bin challenge from what looked like 30 plus yards.
That stylish kicking style hasn't changed one but over the years.
Most Read Stories