GAA to lay out road map for clubs
May 27, 2020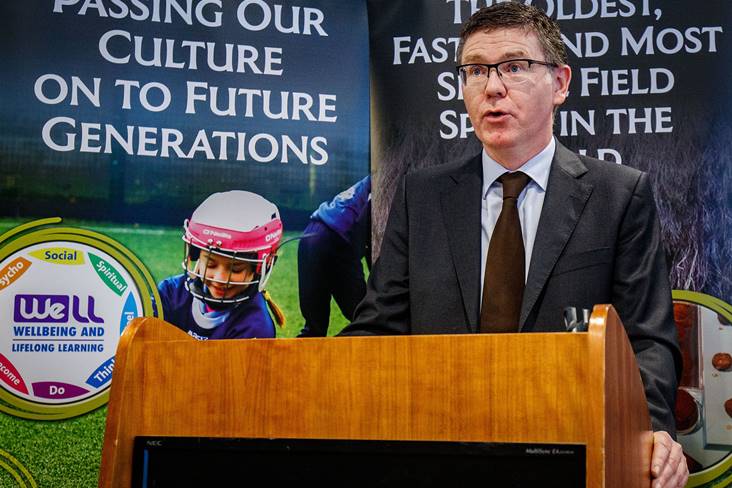 GAA director-general Tom Ryan.
The GAA will put together a road map in the coming weeks for clubs to work towards the reopening of their pitches.
Club pitches are closed until July 20, with reports suggesting that they could be reopened sooner than planned to allow for access to walking tracks.
Speaking in an interview with GAA.ie, GAA director-general Tom Ryan says getting club facilities back open is "important" but it will be done in a "controlled way."
"GAA clubs are part of communities everywhere all around the country," Ryan said. "In almost every case they're more than just football and hurling pitches. The committee rooms are used by all manner of organisations and friends of the Association.
"Pitches are used for people for all manner of things, whether it be going for a walk or just going for a puck around or whatever. It's important that we get back to using our facilities for those purposes as well.
"But it has to be done in a controlled way and it has to be done in a safe way. The over-riding thing all the time is safety. That very definitely will be part of the little roadmap that we'll map out for the Association and for clubs over the course of the next few weeks."
Most Read Stories