"I'll keep going as long as the body is still able to go"
February 19, 2020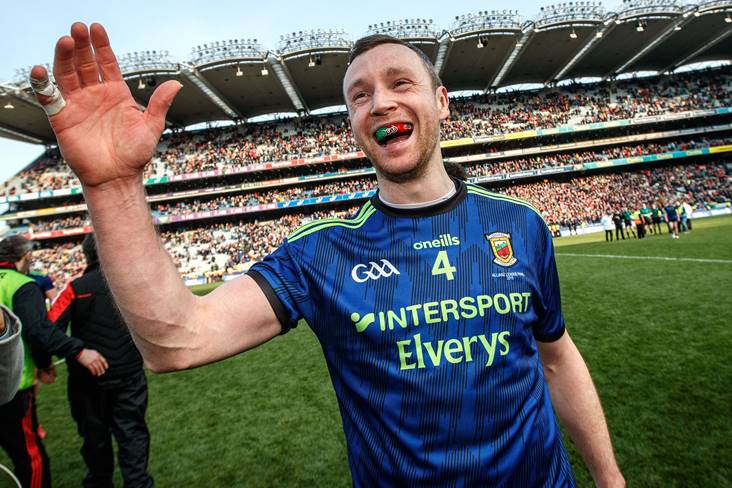 Mayo's Keith Higgins celebrates. ©INPHO/James Crombie.
Retirement didn't cross Keith Higgins' mind at the end of his 15th year in the Mayo jersey.
In an interview with GAA.ie, the four-time All-Star revealed that he had a conversation with manager James Horan after last year's semi-final exit at the hands of Dublin and his appetite for competing at the top level is as strong as ever.
"Once I had a chat with James back in October or November time it was a fairly easy decision to make," he said.
"If you're being given the opportunity you want to keep going for as long as you can. Once we worked a few things out it was all good to go and I'm looking forward to it again. I just want to get back in there and play a few games at this stage.
"First of all, you have to enjoy what you're doing. And if you have that competitive nature then you want to be going out there and testing yourself whether it's in training or its in games. Everyone wants to play games because they enjoy it, but you want to be winning things too.
"I think that competitive streak is definitely a big part of it and I'll keep going as long as the body is still able to go."
Most Read Stories