Masita retro jerseys are a thing of beauty
July 06, 2020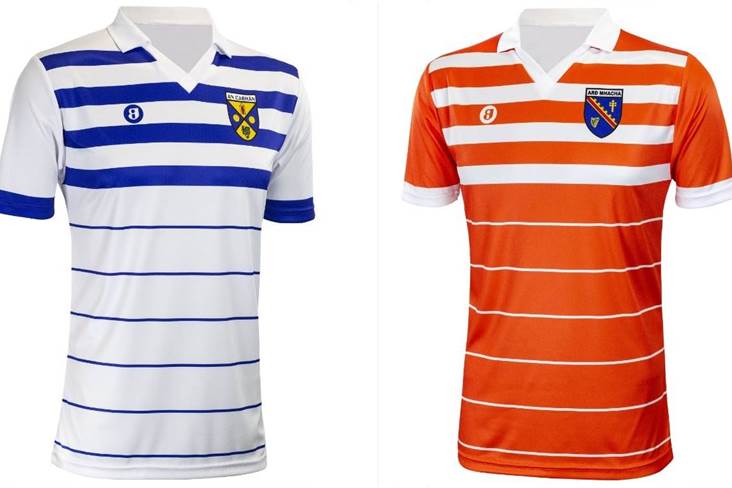 The Masita retro Cavan and Armagh jersey
Were things always better in the past? If the Masita retro jerseys are anything to go by then it is an argument that could well be supported.
There are a limited range but the Armagh retro jersey and Cavan away shirt are two that really stand out.
If the 1980's was your decade of choice, then you won't be disappointed.
Kerry, Down, Meath, Dublin, Cork, Tipperary and Mayo are also available.
Most Read Stories