"There is no hope for anybody else"
February 26, 2020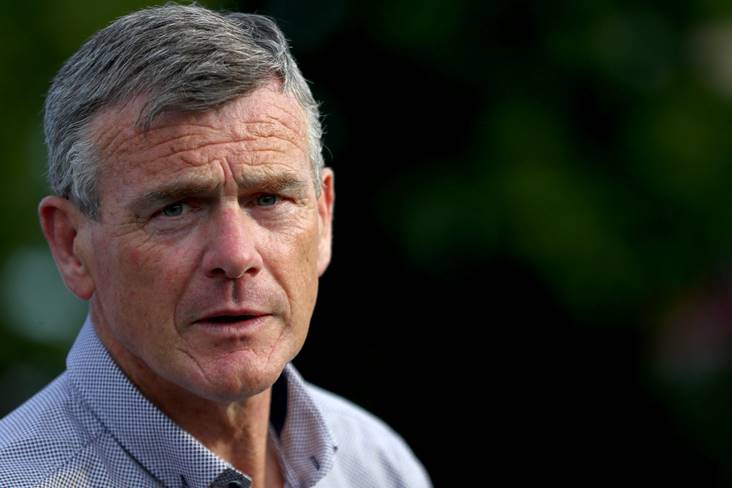 Colm O'Rourke. ©INPHO/James Crombie.
Don't read too much into Dublin's slow starts in league games – that's the advice from Colm O'Rourke.
Pretenders to the Sky Blues' throne might think they have noticed chinks in their armour but two-time All-Ireland winner O'Rourke said on the RTÉ GAA Podcast: "There is no hope for anybody else. You might as well give up the ghost now. This is only a half a Dublin team.
"Wait until Jack McCaffrey, Philly McMahon, Cian O'Sullivan come back. Con O'Callaghan is missing from the forward line. Paul Mannion looks a bit strong at the moment which is a nice way of saying he's unfit.
"You just wait until they all get going again. They seem to be as hungry as ever. They are just incredible in the way they won't give up on anything.
"They were 10 down against Monaghan, five points down against Donegal. I really admire the way they get the bit between their teeth when they are struggling and push on. They have a marvellous attitude. You can't put that in a team. It comes from each individual.
"As for the slow starts, it's a temporary thing. When the heat is turned up, they start getting good. It (slow starts) will have no relevance later in the year."
Most Read Stories