"I think we take for granted how good they are"
July 21, 2019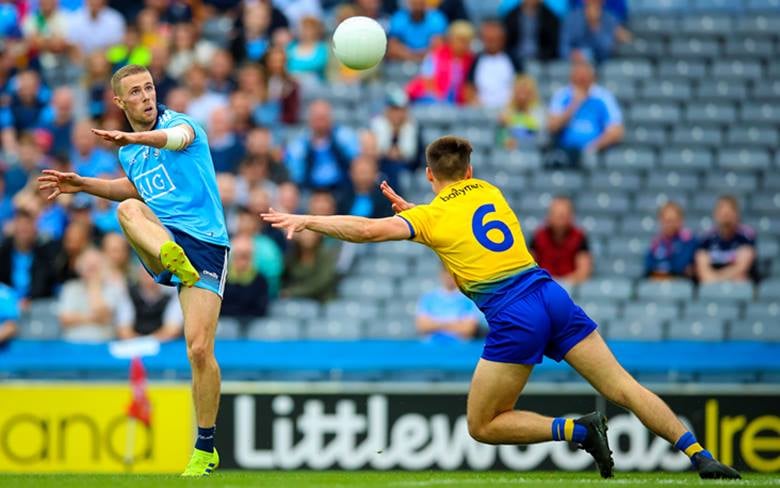 Dublin's Paul Mannion shoots for a point as Conor Hussey from Roscommon attempts to block
Ex-Leitrim forward Emlyn Mulligan cited the inside trio Con O'Callaghan, Paul Mannion and Ciarán Kilkenny as being crucial to Dublin's five-in-a-row bid this summer.
The full-forward line combined for 0-7 in the Dubs' hammering of Roscommon at Croke Park yesterday, with Mulligan pointing out to RTE afterwards that it's their contribution from general play which really works to devastate the opposition.
"One thing we did notice, it just shows how important Con O'Callaghan, (Paul) Mannion and the likes of Ciarán Kilkenny are," he said.
"I think we take for granted how good they are, because when they were taken off it showed I suppose a bit of a dip, and a blip in Dublin's performance. Just their natural ability for showing for ball, their workrate, everything about them.
"I think we'll judge them (Dublin) more on the first half rather than the second half. It was a foregone conclusion that Dublin were going to win the game and we spoke beforehand of how much (they would win by)."
He added: "Dublin are phenomenal all over the pitch. They brought on lads off the bench, noticeably Paddy Small did himself no harm there today."
Most Read Stories