Cody doesn't agree with Tyrrell on Limerick
February 18, 2019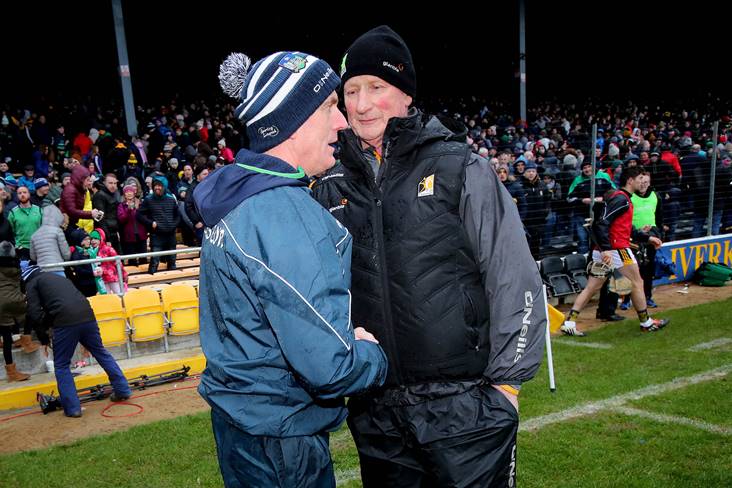 Limerick manager John Kiely with Kilkenny manager Brian Cody. ©INPHO/Ryan Byrne.
Brian Cody doesn't agree with Jackie Tyrrell's assertion that Limerick are outside the top three hurling counties at present.
Former Kilkenny defender Tyrrell raised eyebrows with his claim in the Irish Times on Saturday and it's likely that John Kiely's men used it as motivation ahead of their nine-point win at Nowlan Park yesterday.
"I certainly don't ever remember me suggesting that anyway," the veteran Kilkenny manager is quoted as saying in the Irish Daily Mirror.
"As far as I'm concerned, until somebody else becomes All-Ireland champions, they are the best team in the country."
Cody wasn't overly concerned with Kilkenny's performance.
"It was very competitive, nothing in it and then the two goals obviously certainly set them up in a big way and that was it really. That was the difference," he continued.
"We fought back again until the end. There was lots of good things about our performance, the scoreboard is the scoreboard, the scoreboard doesn't lie."
Most Read Stories