Watch: One of the most gifted two footed forwards ever!
July 01, 2020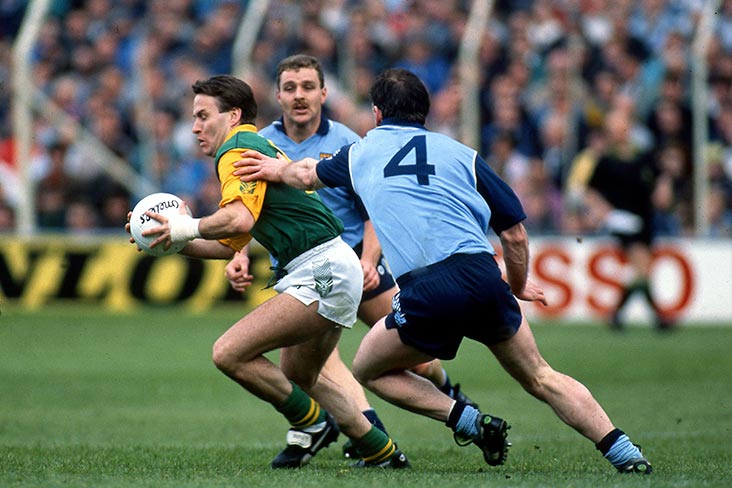 Meath's Bernard Flynn jinxing his way through the Dublin defence.
Left or right foot, it didn't matter for Bernard Flynn...
A compilation of the Meath legend's best scores through some of the glory years for the Royal County has been recently uploaded onto YouTube and it's not before time.
Youtube credit: PJ's Classic GAA Videos
He formed part of one of the greatest full-forward lines ever with Colm O'Rourke and Brian Stafford and his pace and trickery made him a nightmare to mark for opposition defenders.
Over eleven championship seasons (1984-1994), two-time All-Ireland and All-Star winner Flynn amassed a stunning personal tally of 6-76 in 40 appearances.
Most Read Stories