Keane questions ref decisions
July 22, 2019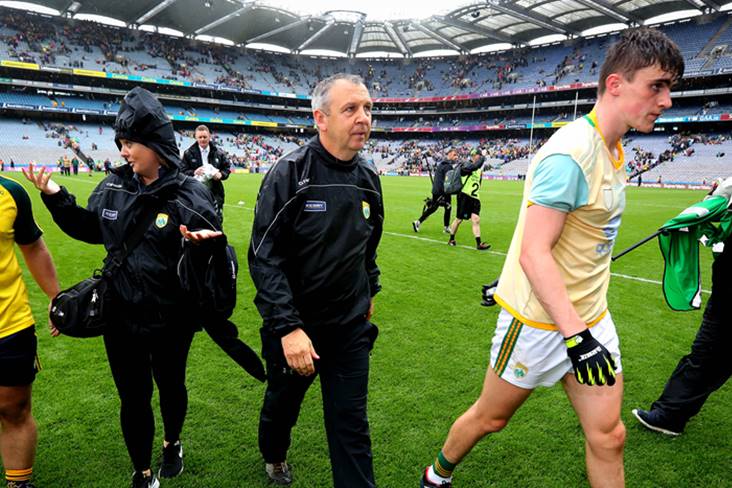 Kerry manager Peter Keane. ©INPHO/Ryan Byrne.
The performance of referee Paddy Neilan was put under the microscope by Peter Keane following yesterday's Super 8 stalemate.
The Kerry manager raised the Roscommon official's handling of the entertaining tussle in his post-match media briefing.
"I thought we fought like hell towards the end," he remarked to the Irish Independent.
"There was a never-say-die attitude by us and I thought there were a couple of frees that went against us that were bordering on not being frees.
"I felt the penalty was pretty tough.
"I thought he met him body-on. To me, looking where I saw it is very hard and I'm not being critical of a referee.
"Sometimes you're looking and saying 'Oh Jesus, how did that happen'. I felt he stood him up. What's your opinion?"
On the subject of Tomas O Se's injury-time red card, Keane added: "I'm not doing an Arsene Wenger on it but I just didn't see it."
Most Read Stories