McHugh fears "somebody will be badly injured"
October 23, 2018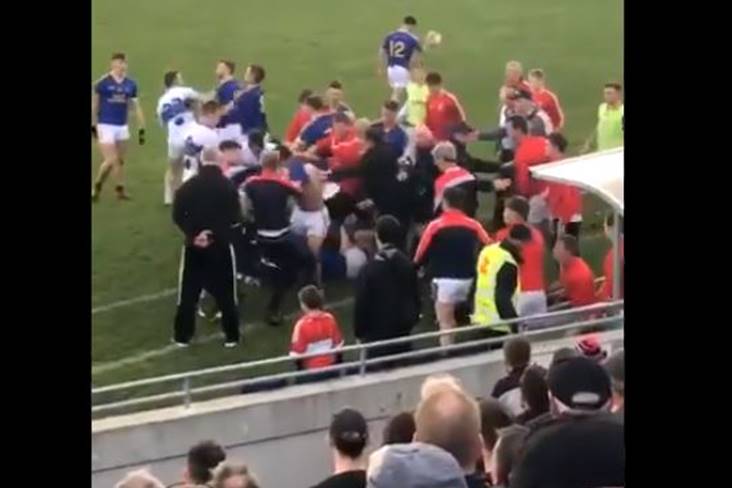 Violent scenes during the Kerry SFC semi-final replay between Dingle and East Kerry at Austin Stack Park, Tralee.
Martin McHugh is worried that the cycle of violence at GAA matches is going to result in a bad injury.
With stories of violence on the field of play attracting headlines almost every weekend, it seems only a matter of time before a damaging blow is delivered.
"The GAA and County Boards have to start coming down hard on violent scenes and the bans have to stick," the 1992 All-Ireland winner writes in The Irish Daily Star.
"The scenes were terrible at the Tyrone / Armagh under 20 championship game earlier this year but eight of the ten suspensions were lifted. That kind of stuff has to stop.
"How can you take the GAA seriously when this is happening? We have to accept our punishment and move on.
"The big fear factor of all the recent scenes of violence is that somebody is going to be badly injured. That's when it will come to a head, or end up in court. You'd like to think it won't come to that, but you wouldn't bet against it."
Most Read Stories