Stolen goalposts used in shop raid
March 18, 2018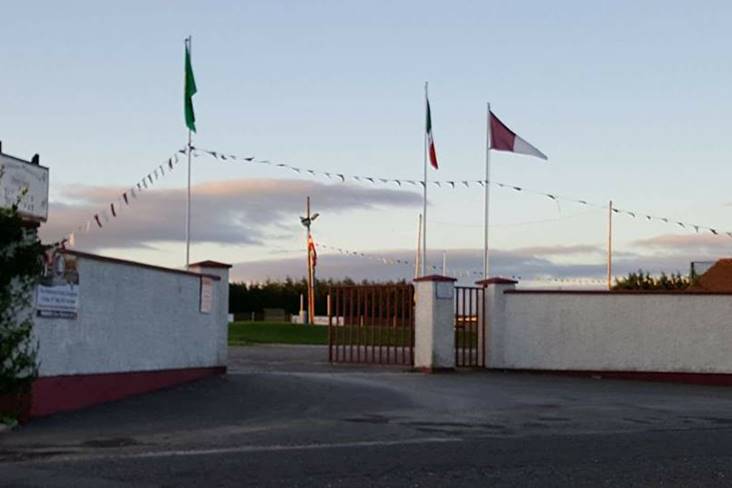 Outside the grounds of St Oliver Plunkett's GAA, Drogheda.
A set of goalposts which were stolen from a GAA club in Drogheda were used as a battering ram in an attempted break-in at a nearby mobile phone store.
Vandals / criminals used an angle grinder to cut the posts at Oliver Plunkett's GAA club. The same posts were found five days later at the nearly M1 Retail Park after a botched robbery at the Carphone Warehouse store. 
"They were cut at the bottom and the crossbar was removed completely, so we're looking at getting them re-joined and it looks like we'll need a completely new crossbar. At the moment we're looking at a repair cost of upwards of €2,000, which is a lot of money," Plunkett's chairman Tomas O hEochaidh told the Drogheda Independent.
The former Louth county board chairman revealed that the club had been broken into again since the goalposts were stolen. 
"The lock on the main gate was cut again on Tuesday night / Wednesday morning with bolt cutters and as far as we could make out from the tyre tracks, they drove in and around the pitch and back out again. As far as we can tell nothing was taken on that occasion," he added.
Most Read Stories