Video: Brotherly love at Sigerson!
February 21, 2018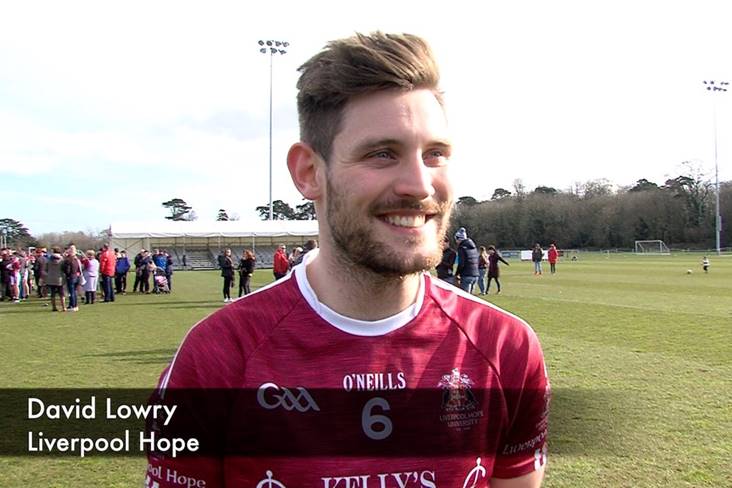 Liverpool Hope's David Lowry.
'I felt bad for him. As soon as the final whistle went, I just ran for him straight away' - brotherly love won out at the Electric Ireland Corn na MacLeinn Cup Final when Liverpool Hope's David Lowry consoled his brother Christopher from Magee after the game. 
The Derry brothers, from the Craigbane club, were on opposing sides in the Final played at Santry on Saturday afternoon. Chris scored a superb sideline point for Magee in the first-half but David's Liverpool Hope produced a scintillating second-half performance to take the cup. 
'It's bitter-sweet for me', says David, 'because my wee brother was on the losing team. It's a bit tough like'. 
Liverpool Hope are only the second British champions team to win a trophy at the Sigerson weekend.
Video by Jerome Quinn Media for Higher Education GAA. 
Most Read Stories