"It's the club lads that will carry you to the grave"
August 14, 2018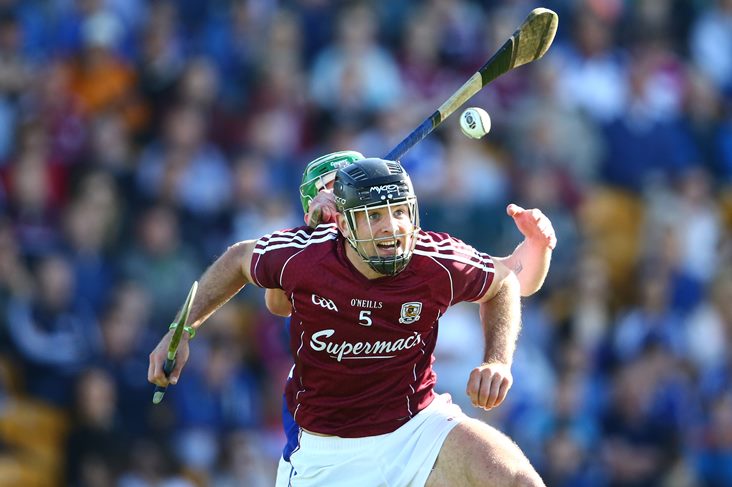 Galway's David Collins under pressure from Zane Keenan of Laois
Former Galway hurling captain David Collins is philosophical about missing out on winning an All-Ireland SHC with his county.
Having featured prominently for the Tribesmen since 2004, the Liam Mellows clubman lost three All-Ireland finals before retiring from intercounty duty in 2016 - a year short of last season's historic breakthrough. As Galway prepare for another decider this weekend, the 34-year-old tells The Irish Daily Star that he has no regrets over his decision to walk away:
"Obviously, if the legs were there, I'd be delighted. But no more. I was with the club all year. We had a great run out of it and got to the All-Ireland semi-final against Cuala, which just didn't go our way.
"But it was a different atmosphere, it was more enjoyable. There was less pressure on it. And I actually started going back and enjoying hurling and enjoying the craic with the boys.
"I had my chance over 13 years and didn't win it but what about it? I wouldn't be any different a person with an All-Ireland medal. It's a feat to get to a final and would be class to have won it, but what can you do?
"I heard a great line there: you'll invite the county lads to your wedding but it's the club lads that will carry you to the grave."
Most Read Stories