McCann stuck at home for a month
February 20, 2018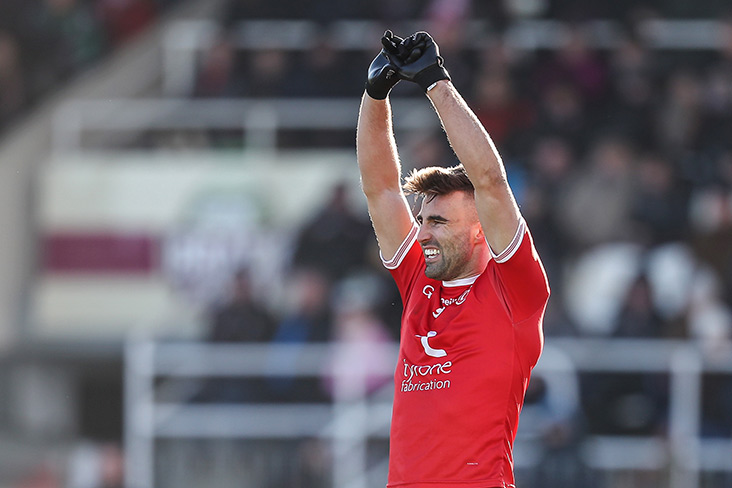 Tyrone's Tiernan McCann
Conall McCann has revealed that older brother Tiernan faces a month of torture stuck at home nursing his cracked kneecap.
The Killyclogher ace will miss the remainder of the league after sustaining the severe injury in a seemingly innocuous coming together against Kildare and younger brother Conall lifted the lid on how difficult his days are at present:
"He can't walk, he can't really straighten his leg, he can't work. It is like in a brace sort of thing, but he has to ice it every 30 minutes," the younger sibling told The Irish Daily Star. "He is a bit down about it I suppose because he is just sitting at home all day. He can't walk, can't go out anywhere.
"He doesn't live at home, he lives down in Dublin, so living at home now, with my auld pair and brothers and sisters annoying him the whole time, probably wouldn't help him. His girlfriend lives in Dublin so it's probably been a tough week for him because he is not used to being at home.
"It's like that for a month. He wouldn't be used to that because he is always working. He has to put up with the rest of the family, I suppose."
Most Read Stories