Top scorer Crowley happy to share the limelight
February 23, 2018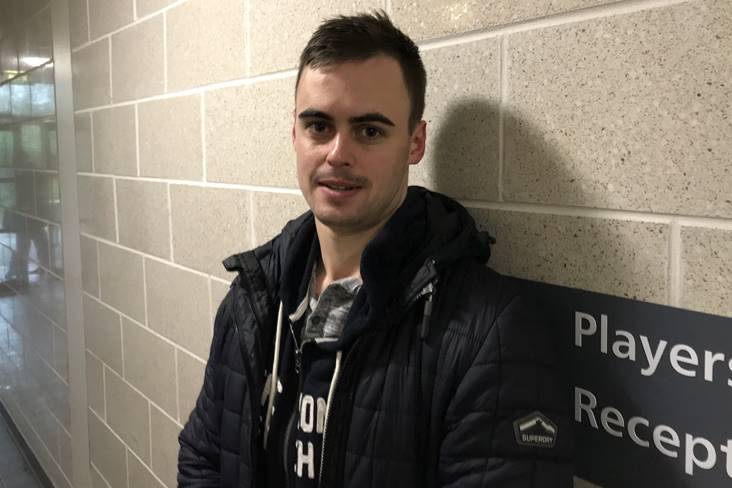 Ronan Crowley Photo credit: Larry Cooney
by Damien Dolan
Lancashire sharp-shooter Ronan Crowley has been quick to heap praise on his teammates, after his impressive performances have taken him to the top of the Allianz National Hurling League's points scoring charts.
The Cork native racked up another 0-11 in Jordanstown last Sunday as Lancashire made it three wins from three in Division 3B with victory over Cavan.
That tally added to his personal hauls of 2-14 and 0-13 against Fermanagh and Leitrim, respectively, to make him the National Hurling League's leading scorer after three rounds on 2-38 (44).
Joint second on 0-39 is Laois' Ross King while Meath's Jack Regan and Tyrone's Damien Casey both have 38 (2-32), with Antrim's Neil McManus (0-37) and Tipperary's Jason Forde (3-28) both on 37.
Crowley also finished 2017 as the top scorer in the Lory Meagher Cup (57 points) despite Lancashire not reaching the final. It was enough to win him an All Star, and he's carried that form into this year.
Crowley, though, is modest about his scoring exploits. He told the Irish World: "All that matters really is that we are top of Division 3B and aiming to retain our 100% record when we play Sligo next week.
"When you're the appointed free-taker it's easier to accumulate scores but in the lower divisions there also appears to be more stoppages in play for frees and hence I get more opportunities from placed balls.
"But Lancashire's form this year is very encouraging and considering the difficulty in organising weekly training with all the trips to Ireland but the main thing is the overall form of the team rather than just my scoring rate."
Lancashire hurling manager Stan Murray-Hession said: "We are lucky to have a player like Ronan. We have a great squad and he's a huge part of that.
"Free takers tend to top the points scoring charts, but Ronan contributes significantly from play as well. He's a real talent. But the other guys are doing some seriously hard work to win the frees, and Ronan's popping them over."
Most Read Stories