Pic: Poignant tribute by Tipp players to fallen teammate in 're-fixed Bloody Sunday match'
July 06, 2020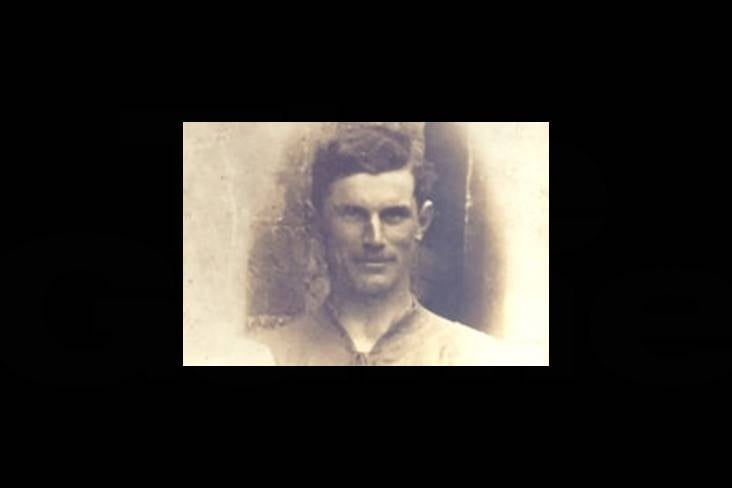 Tipperary player Michael Hogan was killed by British forces in Croke Park in 1920.
2020 marks the 100-year anniversary of the Bloody Sunday massacre in Croke Park, which saw Tipperary player Michael Hogan and thirteen other people shot and killed.
24-year-old corner back Hogan was lining out for his county in an inter-county challenge match against Dublin on November 21, 1920 when British forces entered the ground and opened fire on the crowd.
The following year Tipperary and Dublin met at the same venue in a 're-fixed Bloody Sunday match' and Kildare native Mick Salmon was again the referee.
Tipperary defeated Dublin by 5-3 to 0-0 on Jones Road as both sides wore black armbands in memory of those who died during the original fixture.
Before the ball was thrown in by Dan Breen, the Tipperary players paid a poignant tribute to their fallen teammate Hogan as they gathered around the spot where he was fatally shot.
The Hogan Stand at Croke Park was later named after Michael Hogan and the jersey he wore that fateful day is on display in the GAA museum.
Most Read Stories