Tipp camogie captain signs for Brisbane Lions
May 10, 2019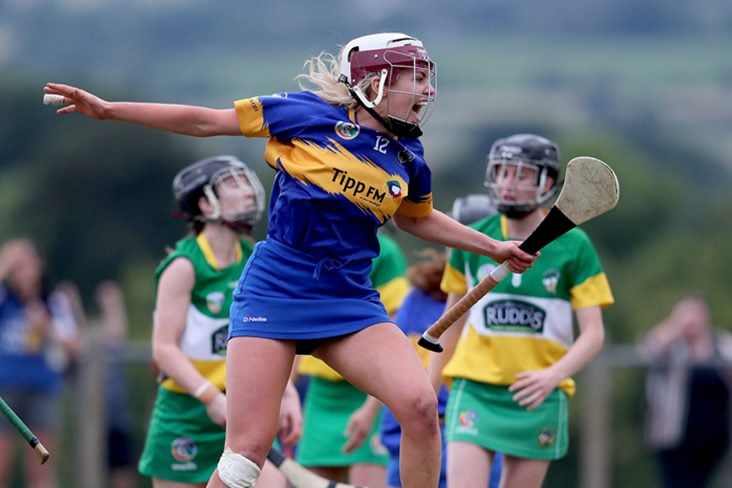 Tipperary's Orla O'Dwyer celebrates a late winning goal scored by team mate Grace O'Brien against Offaly
Tipperary camogie captain Orla O'Dwyer has become the latest female GAA star to join the AFLW.
The 20-year-old dual star has signed for the Brisbane Lions, bringing to eight the number of Irish who will play in the AFLW next season.
"AFLW is something completely new for me and I'm looking forward to the challenge that's involved with learning a new sport and living in a completely different country," O'Dwyer told the Brisbane Lions website.
"I think it's great for women's sport to have this opportunity and I've decided to choose AFLW while I'm still very young and because it's such a great experience.
"It all happened so fast, but I'm really happy with my final decision. The club have been so welcoming and friendly and by chatting with Craig [Starcevich], Bree [Brock] and many more, I know that I am going to be very happy.
"Brisbane have excellent players and I'm really looking forward to playing at such a high standard with these girls and pushing myself."
Most Read Stories