Cork launch five year football plan
January 09, 2019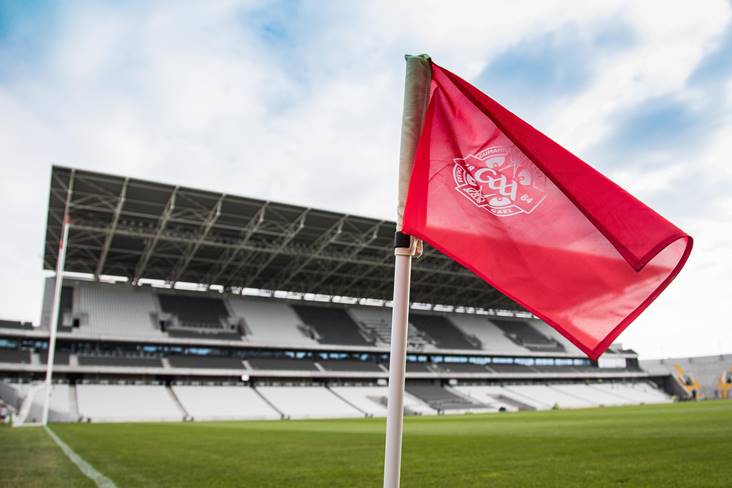 Pairc Ui Chaoimh, Cork.
©INPHO/Tommy Dickson.
The sub-committee established by Cork GAA to develop a long-term plan for Cork football has today published #2024 – A Five-Year Plan for Cork Football, which the County Board Executive has considered and will recommend for approval at the next County Board meeting on January 29th.
The plan, developed by former All-Ireland winning Cork Senior captain, Graham Canty, former All-Ireland winning player and manager, Conor Counihan, former Cork Senior and Minor football manager and All-Ireland Minor winning captain Brian Cuthbert and County Chairperson Tracey Kennedy, centres on key themes in four focus areas - Our Clubs and Schools, Our People, Our County and Our Administration – underpinned by ten supporting pillars relating to the various focus areas, and envisages a number of strategic appointments which will be key to its delivery.
Reflecting the many concerns about Cork football which were evident in more than a hundred submissions made to the sub-committee and expressed by various stakeholders consulted, the plan seeks to improve participation and performance across all levels of Gaelic football in Cork and will deliver the following outcomes over the five-year period between 2019 and 2024:
Cork will be regular All-Ireland contenders in all grades of inter-county football, including club championships, within three to five years;
Support for Cork football and the profile of our inter-county footballers will grow significantly within one to two years;
A clear player development pathway will be created by the end of 2019, producing a regular supply of quality footballers within the next five years;
High-quality coaches with a strong focus on developing the fundamental skills of the game will be available in all clubs, along with a support network for those club coaches led by the county games development staff, by the end of 2024;
A county championship structure which supports this work will be in place within three years
A clear over-arching vision/plan for football in Cork which is communicated to and understood by all involved in the game; and
A well-resourced administration fully supportive of this plan and driving its success.
Commenting on the launch, Conor Counihan highlighted the importance of buy-in to the plan at grassroots level, saying "I think the resources being applied will be of major benefit but these are worth nothing without the support of the people on the ground. This is an opportunity which we all need to embrace for the good of Cork football."
Graham Canty concurred, saying "I believe that with the full support of our clubs, administration, players and supporters, this plan offers Cork Football an opportunity to once again scale the heights in the club and inter-county arena."
Brian Cuthbert also stressed the opportunity now available to maximise the potential of Cork football, saying "This plan affords Cork football a synergy that will allow us to maximise our full potential. Key appointments, allied to new structures at club, county and administrative levels will provide all of our stakeholders with a pathway that is co-ordinated and properly resourced. This is a time of opportunity that will require huge work but more importantly, it will require us all to put our own self-interests second to the greater good of football within our county."
County Chairperson Tracey Kennedy said "I would like to thank Conor, Graham and Brian most sincerely for their involvement in the development of this plan.
"Their passion for and commitment to Cork football are undeniable and their knowledge, experience and expertise are evident throughout this plan."
She concluded: "It is incumbent on us, as one of the top GAA counties in terms of size and overall success, to lead the way also in terms of innovation. We need a complete culture shift if Cork football is to be truly successful, and as the plan acknowledges, the support of all stakeholders is vital for its success. I hope that the entire Cork GAA family will join us in working together for the good of Cork football. Cultural change is a slow process so the sooner it begins, the better."
The #2024 plan can be viewed at: gaacork.ie
Most Read Stories