McCarthy: we need to go a different way now
July 08, 2018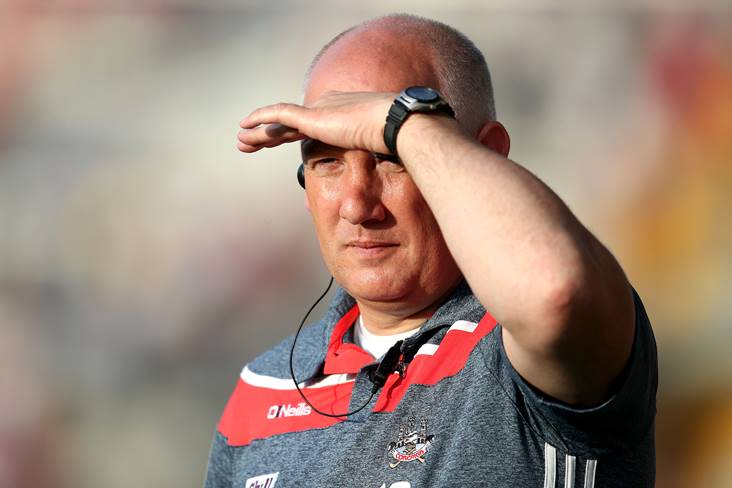 Cork manager Ronan McCarthy.
©INPHO/Bryan Keane.
Ronan McCarthy is set to carry out major surgery to his Cork squad following yesterday's humiliating qualifier defeat to Tyrone.
McCarthy's first year at the helm ended with a 0-13 to 3-20 loss in Portlaoise and, looking ahead to the future, he has a major rebuilding job on his hands.
"I think there's no question that we've to go in a different direction in relation to personnel and so on, we've to be careful about that and sit down and give that a lot of thought about who we bring with us and who we let go," the Rebel County manager told Sky Sports.
"I wouldn't have taken the job in the first place if I didn't believe there was real potential in the group.
"They're an extremely dedicated, committed group, they train extremely well, they're very good to work with but you have to transfer that onto the pitch.
"The question is at this stage, are some of the players not able to? That's what we as a management team have to sit down and consider.
"But I do think we need to go a different way now."
Most Read Stories