Tribe still on downtime - Donoghue
November 21, 2017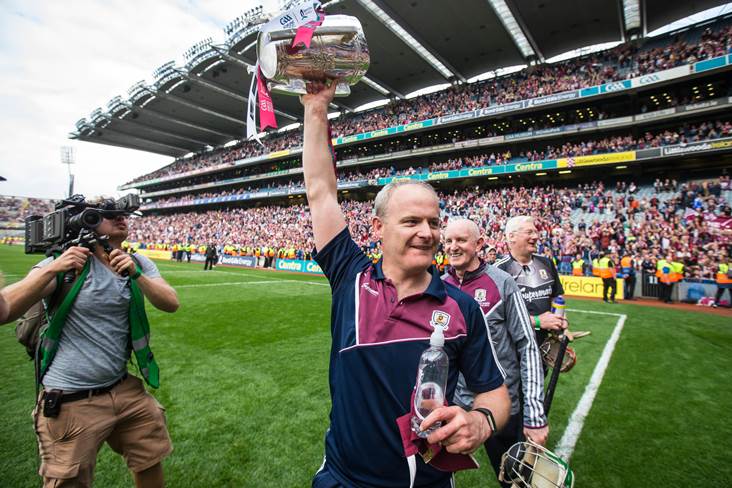 Galway manager Micheal Donoghue celebrates with the Liam MacCarthy Cup.
©INPHO/Cathal Noonan.
Following their Fenway Classic final defeat to Clare, Micheál Donoghue stressed that Galway's hurlers are effectively on downtime.
The All-Ireland champions beat Dublin in Boston before being edged out by the Banner, but their manager wasn't overly concerned as it's close season at the moment and the glove-trotting Tribesmen are in the middle of a break that's also set to include a team holiday to New York and Cancun after Christmas, while many of them will take part in the All Star tour to Singapore prior to that:
"There has to be an appreciation that it's a long year and they have to recharge as well. I think the games were quite competitive, and bear in mind this is all in our downtime as well. In fairness, they were nearly glad to be back doing a small bit and meeting up," the Galway manager told The Irish Times.
"But I think the weekend was a great success overall, and again the players deserve a few weeks' break.
"It's about managing some of that time. But we're dealing with good lads, their heads are screwed on. A lot of them are probably back in the gym, they're creatures of habit, they know they have to be continuously doing a bit. From the management perspective, we're happy with where they're at." 
Most Read Stories