O'Brien future in doubt
August 21, 2019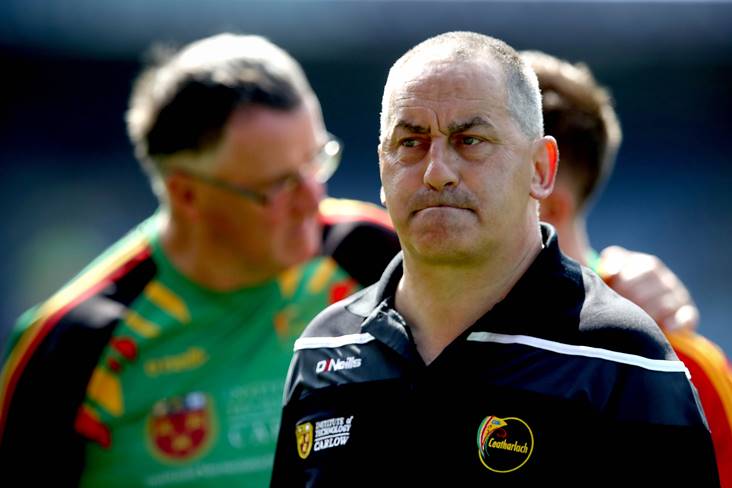 Carlow's manager Turlough O'Brien dejected.
©INPHO/Ryan Byrne.
The future of Carlow senior football manager Turlough O'Brien may be in doubt if reports coming from the county are true.
While Colm Bonnar's name is set to go before delegates for ratification for another year, the Carlow Nationalist reports that O'Brien's position is not as clear cut.
The provincial paper alleges that not all officers of the county board are backing O'Brien to return for another year.
The Carlow senior football manager has already lost his two selectors from this year, Benji O'Brien and Tommy Wogan, but it remains to be seen if he will get nominated to go forward for ratification.
A decision on O'Brien's future will be made in the coming weeks as the county board look to have their managers appointed in the near future.
Most Read Stories