Experimental rules not 'plausible', says Broderick
December 21, 2018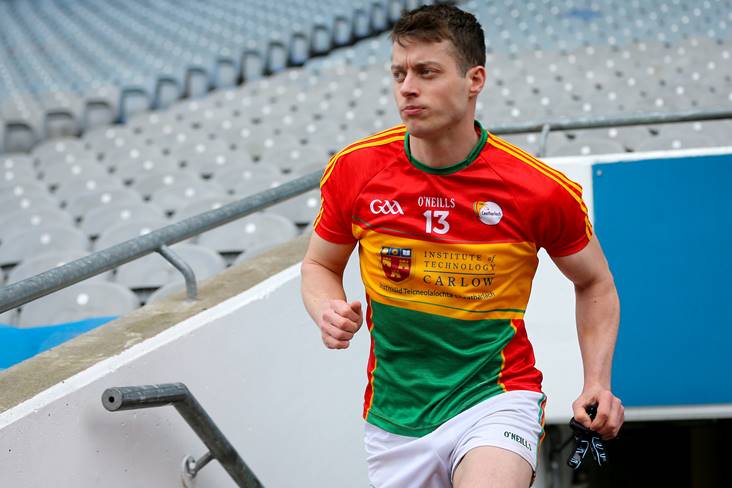 Carlow's Paul Broderick runs onto the pitch. ©INPHO/Oisin Keniry.
Carlow sharpshooter Paul Broderick thinks the Allianz Football League is too important a competition for experimenting with playing rules.
The All-Star nominated forward has had first-hand experience of the new rules in the O'Byrne Cup and feels the offensive mark is the only one worth persisting with.
"I'd love to see the new rules scrapped," he told RTÉ.
"I've played a handful of games with them now and they're a headache. They're very limiting and I don't think they're working. I appreciate what they're trying to do, the game is not a good spectacle, but I don't think they're conducive to changing that.
"For us, and probably 20 other teams in the country, if that trial goes into our most important competition of the year, I don't think it's fair.
"Regardless of whether it works out or not, it's not in the championship. So you have two weeks in May to come back to the old rules, a game you haven't played in six months.
"It doesn't seem plausible."
Most Read Stories