Bonnar pays tribute to players
June 05, 2019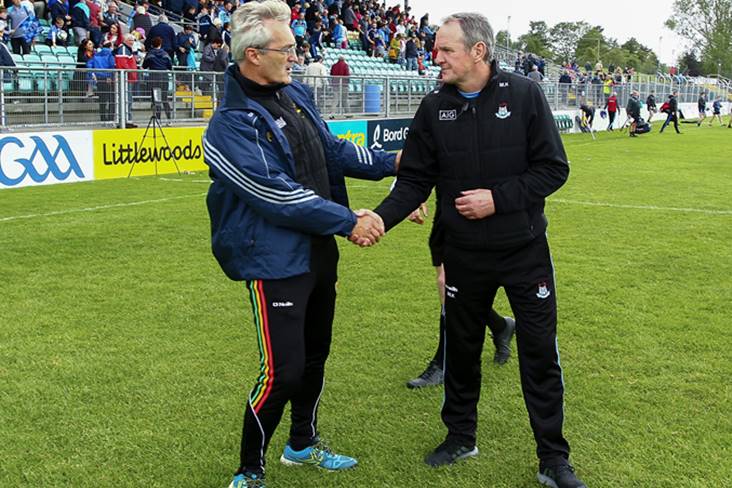 Carlow manager Colm Bonnar and Dublin manager Mattie Kenny. ©INPHO/Ken Sutton.
Carlow manager Colm Bonnar believes that his players deserve as much credit as possible for even competing with the top counties in Leinster.
The Barrowsiders may have lost their three outings to date and a swift return to the Joe McDonagh Cup looks likely, but the fact that they are competing in the Leinster SHC is something to be hailed, according to Bonnar.
Carlow have just four senior clubs in the county and Bonnar told the Carlow Nationalist that when you compare that to the counties they are competing against it is just remarkable that they are on the same field as the likes of the Kilkennys, Galways, Dublins and Wexfords.
"We have to give the lads as much credit in terms of commitment and the overall attitude in being here," said the former Tipperary All-Ireland winner.
"Yes, we knew it was going to be a huge learning experience up here in the Leinster championship. Dublin are a quality team. They have been building for the last four or five years in terms of where they are at."
Most Read Stories